A STRONG CASE FOR THE ENVIRONMENT
Author

Publish Date

Mon, 13 Jul 2020, 10:20AM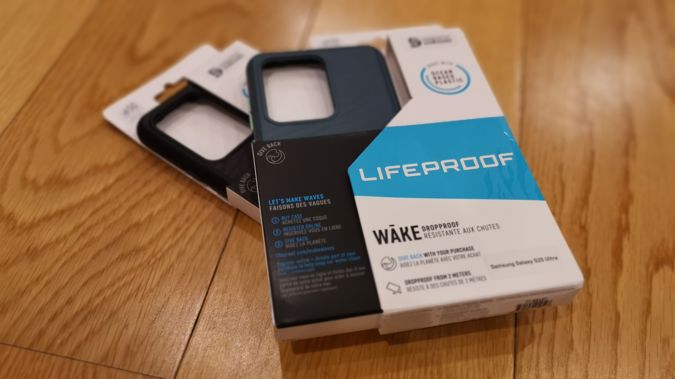 A STRONG CASE FOR THE ENVIRONMENT
Author

Publish Date

Mon, 13 Jul 2020, 10:20AM
I'm no greenie.
At the risk of bringing you down, I actually think we're screwed and there's not much we can do about it. I'm pretty sure the planet will survive okay, it's just us who are in trouble. Humans. The ultimate parasites.
We've been using up resources much faster than they can be replaced. Then we've used those resources to make the planet harder to live in than when we started. And not just for us either. Animals, plants... we've really messed it up for them too.
None of this is news of course and like I say, I'm basically resigned to it. I'd like to think I'm not going out of my way to make things worse but that's the trouble, you don't have to go out of your way. I'm sitting here looking at a bunch of plastic containers on my kitchen bench while I type on a device literally constructed from some of the rarest materials you can find on Earth. That's without even getting off the couch.
In saying all that, when there's something little I can do, I do it. Why not? Couldn't hurt and it might help.
What if your phone case could actually benefit the environment?...
As a firmly established brand of high quality cases, LifeProof has now gone a step further... into the ocean. According to CEO, Jim Parke, "LifeProof's existence has centred around two things: a love of the water and an innate need to give back." This was news to me - I just thought they made cool phone cases and the WAKE case is no exception.
Straight off the bat the WAKE is obviously durable and engineered to LifeProof's usual exacting standards, ensuring a perfect fit for late model Samsung and Apple flagship handsets. There's a choice of three colour schemes; black, Neptune(blue with green buttons) or Down Under(green with orange buttons). Those buttons - be they contrasting or not - are perfect; nice and clicky, not mushy at all. The reinforced edges help provide the two-metre drop-proof rating and I can tell you from first-hand experience, the WAKE definitely delivers.
I am utterly paranoid when it comes to protecting my phone. I think this is because I'm often reviewing devices that don't belong to me and I don't want to have explain any mysterious accidents. I always use a case and take basic precautions like making sure my phone is the only thing in my hand when getting in and out of the car - that sort of thing. However, my current device is a Samsung Galaxy S20 Ultra and this thing is doomed. The Ultra is just so big; it's long so it doesn't nestle securely in pants pockets and it's heavy, so I often fumble it when trying to pick it up. The point is, despite all my best efforts, since I've wrapped it up in the WAKE case, I've actually dropped it onto hardwood floors three times. If you've encountered the Ultra, you'll know it's all glass and sticky-out cameras. Despite that, it's survived each drop with no discernable damage whatsoever.
Well... not to the phone, anyway. Somewhere along the way, presumably as a result of one of my fat-fingered fumbles. the WAKE case picked up a slight scratch in one corner - but better the case than the phone, right? In fact, the case seems incredibly hardy, with a wonderfully tactile, raised wave pattern on the back and elevated edges to protect both screen and rear camera module. Strangely, that camera cutout is not particularly flush with the Ultra's over-the-top, protruding module and this certainly collects dust and pocket fluff over time. I assume this slight gap is a deliberate design to avoid any direct drop force to the edge of the lenses so I can live with that.
Of course, those are all just boring features you might find on any other good quality case. The real reason to purchase the WAKE is a sustainable one. It's made from salvaged fishing gear; 85% ocean-based recycled plastic. Even better, if I continue to drop my phone all over the place, on an almost daily basis, I suppose there's a possibility I may eventually wear the case out. If that were to happen, thanks to LifeProof's LifeCycle program, you can send it back and they'll repurpose the materials for the next round of products. This is certainly the most sustainable approach to something as disposable as a phone case I've ever come across.
LifeProof has teamed up with several leading water-preservation charities too. This means a dollar from every WAKE case goes to help their causes.
Sure, there are plenty of cheap phone cases out there but I think there's a pretty good argument to go with a WAKE if you can - in fact it's a double argument; firstly, this is another premium quality, expertly engineered case I've personally proved will protect my very expensive phone and keep it safe from my clumsy clutches. Secondly, given the choice between a normal case and one that actually helps the environment, why wouldn't you go with the latter? You get a great case and there's a little less plastic in the sea. Everybody wins.
Click here for more information and pricing on the LifeProof WAKE phone case.