A PHONE OF TWO HALVES
Author

Section

Publish Date

Wednesday, 16 August 2017, 4:53PM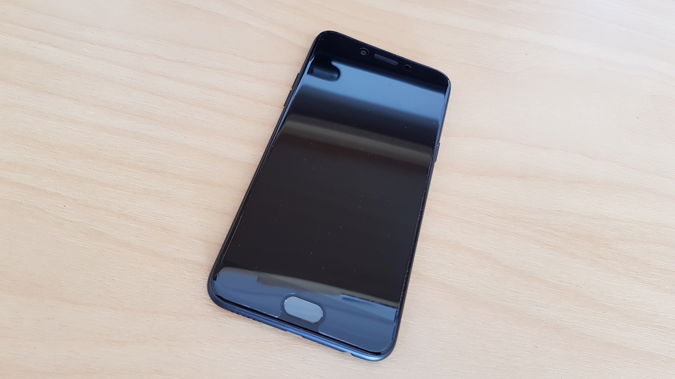 For too long New Zealand telcos have kept us chained down when it comes to using different sims in different devices.
In fact, it's a pretty clear example of the bad stuff that can happen when there's not enough genuine competition in a given market. While mobile customers in other countries have easy access to dual sim devices and standalone sim devices like smartwatches that can connect to mobile networks independently, we've been left out in the cold.
Oppo has now changed all that.
The 5.5inch A77 (and the slightly smaller 5.2inch A57) feature the first genuine dual-sim slots I've seen available on the New Zealand market. A few other handsets (generally only available from 3rd party retailers) have had the option of inserting a second sim in the microSD slot, but that's stupid because then you can't use an SD card as well.
So why do you need two sims in one phone and why do telcos not like it?
The answer is basically freedom.
Different phone companies offer different plans and rates. Data, texts, calls - depending on who you're connecting with and when, you may want to take advantage of more than one plan at a time. Dual-sim capability lets you do that.
Perhaps more importantly, if your company provides you with a phone, chances are they have some fairly clear restrictions on how much data and call time you're allowed for personal use - but obviously carrying two phones around would be a major pain in the bum. The Oppo A77's dual-sim slot means you're using two phones in one.
Of course, none of that matters if the phone isn't any good. Luckily, the A77 is good. Very good.
To begin with, this phone really is one of the classiest looking phones around. Available in black or gold, the metal body is extremely slim and in spite of the large 3200mHa battery and ample 5.5inch display, the A77 feels remarkably light in your hand.
There's a fingerprint sensor under the home key (not a physical button, just looks like one). This is one of the fastest I have used so far. Speaking of speed, the A77 is actually pleasantly quick - as it should be with its 4GB of RAM and 64-bit octa-core processor. These are all very high-end numbers but the A77 comes at a decidedly mid-range price.
Right now it's retailing at just $529 and given it's power, camera quality and large 64GB of built-in storage you really are getting bang for buck.
My only major issue with the A77 is Oppo's operating system, ColorOS 3.0. Many phone makers insist on forcing their own look on top of the base Android configuration and this can often make things overly complicated and you can be left to deal with a lot of unnecessary features and unwanted bloatware.
ColorOS 3.0 is kind of the opposite of that. Oppo describes the experience as being, "smooth, steady and lightweight." I totally agree, but while I'm a fan of smooth and steady, lightweight isn't necessarily what I'm looking for, especially when it comes to customisation settings.
While there is a theme store app available, there's very little you can do to change the home-screen layout. Other than any widgets you may use, you're stuck with as many screens of icons as you have apps, iPhone style. No app drawer, and also very limited when it comes to changing up the lock screen and navigation button layout. Accessing features like Do Not Disturb is a cumbersome, multi-step process and unlike most other Android phones, there's no option to search the settings menu for keywords which I definitely missed.
However, that really is the only bad word I have to say about the Oppo A77. I found the battery life to be excellent (as it should be at such a large size) and it performs well when it comes to connectivity, multi-tasking and streaming.
There's no question this is a top quality phone given its mid-range price tag. If you're looking for genuine dual-sim capability, the A77 should be your first stop.