A LONG SHOT IN THE DARK
Author

Section

Publish Date

Thursday, 4 April 2019, 9:21AM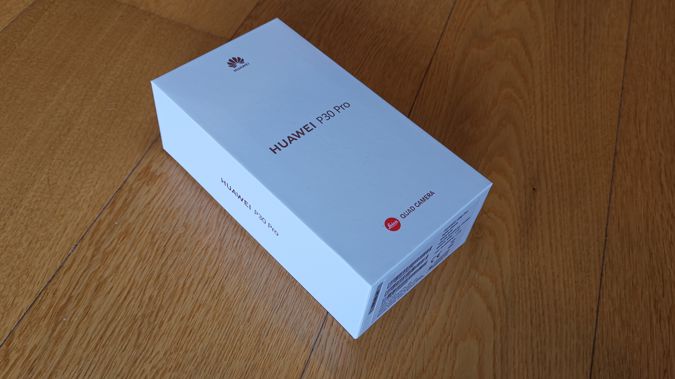 Ever since Huawei teamed up with photographic legend Leica to create the P9 in 2016, the collaboration has been constantly redefining what's possible with a smartphone camera.

So why would this year's P-Series device be any different?...

For those of you not overly familiar with the Huawei brand, there are two flagship lines; the P-Series, generally launched early in the year and the Mate-Series, usually available closer to Christmas. While the Mates focus more on sheer power and performance, the P-Series is all about style and taking great photos.

Last year's P20 Pro was the first phone to feature a tri-lens rear-facing camera - a groundbreaking feature many other manufacturers were unable to emulate, even by the end of the year. This triple-threat camera wasn't just a gimmick, it produced some of the best pictures ever taken with a phone.

So perhaps no massive surprise to find 2019's P30 Pro sporting an extra camera again. Yes, the "Leica Quad Camera System" has added a Time-Of-Flight (TOF) sensor to the array - it's the little one just below the flash there. As I've often admitted, I'm no photographer, but apparently TOF lenses measure depth. This helps the P30 Pro figure out what's in the foreground and what's in the background and it means very fine details like strands of hair won't be lost to background blur in portrait shots. But that's far from this quad-cam's greatest trick.

Apart from the 20MP Ultra Wide Angle Lens, (great for landscapes and stadium shots) we're dealing with a 40MP Super Sensing Camera as well as a SuperZoom Lens. That may sound like a lot of "super." But in this case, it's not just overhyped ad-speak.

By using a periscope-like form factor that bends long distance images down inside the phone for extra optical zoom, the P30 Pro can produce sharp, detailed images at 10x magnification - twice that of pretty much any other phone around. If you're prepared to lose a little quality and you've got a steady hand, digital zoom will take you right in to 50x. This literally makes it possible to pick out objects in the distance you can't even see with the naked eye.

And if that hasn't got your attention, Huawei has thrown out traditional colour sensing rules and rewritten them so the P30 Pro can see in the dark.

I know that all sounds like a commercial, but you have to see the results to believe them. Rather than using Red, Green and Blue light, the RYYB Huawei Super Sensor looks for Red, Yellow and Blue instead. Once again, this means you can take photos of things you can't even see. By way of a quick demonstration, here's a shot I just snapped in a dark wardrobe - no light on at all...
Okay, terrible composition -
but come on; amazing colour and detail in near darkness.

The best thing about these four lenses is the P30 Pro brings them all together to give you the best image possible. This is thanks mostly to the same magical Kirin 980 Octa-core processor that made the Mate 20 Pro last year's most powerful phone. It takes a lot of grunt to turn dusk into day - but that is essentially what Night Mode does. Not that you need to choose Night Mode. My wardrobe picture was literally me taking the phone out of my pocket, pointing and shooting.

There are plenty of modes though; Light Painting, Slow-Mo, Underwater to name a few.

If you really want to go crazy, open up the Pro settings and knock yourself out. It's like having a bag full of different cameras and lenses. A very big bag.

It's actually hard to get your head around; the two things phone cameras just can't do - decent zoom and great low-light performance - this camera does.

So by comparison, the selfie camera was a bit... meh. It's still a powerhouse - 32MP is huge and it also performs well in low light. But unlike many other phones on the market it's only a single lens configuration, albeit in a very small central notch at the top of the display. While you can still achieve a split-focus, bokeh effect on your self portraits, it's nowhere near as precise as portraits taken with the TOF-assisted rear-facing array. Edge details can end up quite indistinct, especially if you push the filters and beauty effects a step too far. If it's a really important selfie, I'd hand the camera to someone else and get them to take it.

Or maybe it just seems a bit average because the rear camera is so fabulous.

But let's not forget, this isn't just a photo machine. The P30 Pro is a top-of-the-line smartphone and it belongs at the very top of the line. It does all the high-end tricks we've quickly come to expect; IP68 water and dust resistant, wireless charging, an impressive 8GB of RAM and a huge 256GB of storage space.

The aforementioned Huawei Kirin 980 CPU is one of the best available and has this device absolutely purring. Operation is slick and smooth and thanks partly to the workload being split between the dual neural processors, battery life is quite simply off the scale. While the 4200mAh battery is the same size as the Mate 20 Pro's from last year, I believe the performance is even better on this phone. As you can imagine, I typically use my phone quite a bit on a daily basis - browsing, streaming, connected to bluetooth accessories - and yet it's not unusual for me to go to bed with more than 70% battery life still showing. I'm not kidding.

What's more, even if you do manage to run the battery down, the SuperCharge 40W charger will have this phone up and running faster than just about anything else out there.

The only thing that tends to be a real drain is the reverse wireless charging feature, which we first saw on the Mate 20 Pro. It's pretty slow and takes a lot of juice to do - and is a bit curious given Huawei doesn't have any wirelessly charged accessories available in New Zealand. So it's more of a gimmick than a tool - which is probably why it's so complicated to access the feature via the Settings menu. (There's no straightforward shortcut)

Two slightly more useful gimmicks are the concealed phone speaker and the in-screen fingerprint sensor - both contributing to the P30 Pro's incredible screen-to-body ratio. The behind-screen speaker works perfectly well and I've had no trouble hearing my calls. Unfortunately it is not used as a second speaker when playing audio, only the single, downward facing speaker is. It's loud, but no stereo effects on this device - unless you're wearing headphones.

The fingerprint sensor was a massive relief. I've used quite a few in-screen sensors now and all of them sucked - till now. The P30 Pro's sensor works almost as consistently and as quickly as the old-school rear-mounted, physical sensors we used to have. You know, back in the old days. A year ago. Just as well Huawei has figured this tech out because the face unlock is not so hot. Unlike the Mate 20 Pro, there's no 3D sensor, which may be why it's nowhere near as effective. It unlocks fast enough when it recognises you, but it only seems to work at exactly the right distance and it doesn't work at all in the dark.

So without any speakers, sensors or buttons cluttering things up, the front of this phone really is all screen - a big screen. 6.47 inches to be exact. Curiously, Huawei only went with an FHD+ OLED display, a bit of downgrade compared to the 2K screen on the Mate 20 Pro or even 4K options on some other phones. This makes no difference to me as I would argue 2 and 4K screens are just overkill on a handset - even one with a screen this big. I think it looks great and most people wouldn't be able to spot the difference unless they were comparing devices side by side.

Which is something I definitely recommend you do, by the way. If you're not already a Huawei convert, I think you might be surprised how responsively the P30 Pro performs and in Black, Breathing Crystal or Aurora, the all glass, curved finish is certainly eye-catching.

To summarise, not only is the P30 Pro an outstanding flagship device, it takes photos no other phone can. All for under $1500? Bargain.


Click here for more information and pricing on the Huawei P30 Pro.