A Light for Sore Eyes
Author

Publish Date

Wed, 25 May 2022, 5:52am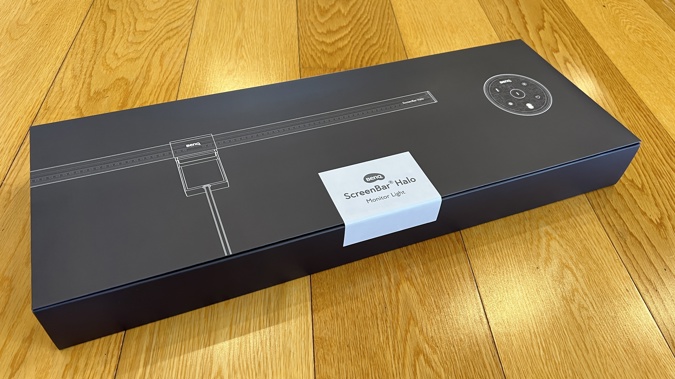 A Light for Sore Eyes
Author

Publish Date

Wed, 25 May 2022, 5:52am
I'm not really a light-it-all-up kind of guy.
In fact, I'm more of a turn-off-as-many-lights-as-possible guy. So much so, often my colleagues come into the radio studios I've been working in and immediately fire up all the fluoros, instantly causing me to curl up into a defensive, hedgehog-like ball to protect myself from the glare.
Perhaps it's because of the vampirish hours I keep, getting up in the middle of the night to go to work in breakfast radio. After a couple of decades of this unnatural behaviour, maybe I've grown intolerant of bright light, either natural or electric. It might even be a full-blown allergy.
So when I'm at home, it's no surprise you'll often find me roaming the house turning out lights other people (my daughters mainly) have left on in rooms they're no longer in. Actually, that's probably nothing to do with the light, it's probably more to do with having to pay the power bill.
Whatever - my point is I'm usually looking for less light, not more. So the idea of some kind of desk lamp has always seemed like a terrible waste of space for no real benefit.
But what if it didn't take up any desk space at all? Surely then I'd at least have to give it a try...

The BenQ ScreenBar Halo does not look like your average desk lamp. To begin with, it's in two quite separate pieces, the light itself and its wireless controller.
The light, as its name hints, is a slim, 50-centimetre long bar attached to an extremely cunning, adjustable clamp. The unique design of this clamp allows you to attach it to pretty much any monitor you like. Even curved displays are catered for with the included adapter which slots easily into place if required. There's a lot going on here; firstly, the USB-A power cable. The good news is it's a very long cable - 150-centimetres in fact. That should be plenty if you need to plug it into a wall charger or run it off your PC tower down on the floor. The bad news is, if you're using the ScreenBar Halo on a Mac, chances are you've only got USB-C ports to plug it into. This is exactly why I stocked up on USB-A to USB-C adapters a while back; so cheap yet so useful.
Another feature of the clamp is how versatile and easy to install and remove it is. Because it acts as a counterweight, it's padded and it's lightly spring-loaded, it basically just sits atop any screen with no adjustment necessary. Even on my iMac, which has a webcam built in at the very top edge, the front lip of the clamp stops just short of obscuring the view for your video calls. However, if you use an external webcam which also clamps on somehow, that could be a problem and you might have consider BenQ's webcam accessory which lets you mount your webcam to the ScreenBar instead.
Ultimately, the clamp's greatest asset is its large backlight, which is diffused through a special material to provide maximum illumination as softly as possible. The idea here is to light up the wall behind your monitor so there's not such a contrast between your display and its surroundings. This is supposed to help prevent eye fatigue - especially if your workspace is not particularly well lit to begin with. 
The main event is what's happening with the ScreenBar itself, of course. This might be the most adjustable strip of lights I've ever encountered. Obviously you can alter the brightness to suit your preference - the colour temperature too - in fact there are a hundred different levels to choose from. A bit much? Don't say you haven't got options.
The bar can be rotated within its mounting to ensure the lights are not shining in your eyes, only down over your workspace but perhaps the most ingenious aspect of the whole setup is the 2.4GHz wireless controller. There's no pairing involved, you simply install three AAA batteries, replace the magnetic base plate and you're good to go. This ergonomically angled, round controller can be placed anywhere there's space. It sleeps until you hover your hand over the proximity sensor, then you simply wind the edge around one way or the other to adjust brightness and temperature. 
You can cycle through front, rear or both lights on simultaneously and there's even a Favourite button to save your ultimate setup. I prefer to use the Auto dimming button - this hands over control to the ScreenBar Halo's built-in ambient light sensor, adjusting levels to an optimum 500 lux whatever the surrounding conditions.
To sum up, this ain't your grandaddy's desk lamp.
If I've made all this sound techy, geeky and complicated, I assure you that's not the case at all. In fact, the idea here is to set it and forget it. I've been using the ScreenBar Halo day and night for a while now and the only time I notice it is if I forget to turn it on. Because I miss it. I genuinely enjoy having my workspace bathed in this soft, warm, just-right light and there's plenty provided to illuminate my whole desk, so no need to turn on any other overhead lights, even after dark.
Sure it's a nice-to-have rather than a must-have - although if you find yourself rubbing your eyes by the end of the day, this might just provide some welcome ocular relief.