A Bud for Every Ear
Author

Publish Date

Thu, 25 Mar 2021, 12:46PM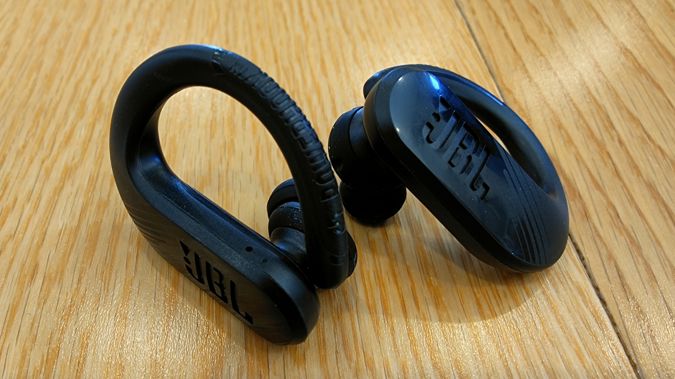 A Bud for Every Ear
Author

Publish Date

Thu, 25 Mar 2021, 12:46PM
In a few short years the market for True Wireless earbuds has matured dramatically. In just the same way one size doesn't fit all, both the manufacturers and the consumers have come to understand no single pair of earbuds is likely to be the perfect solution for every situation.
Some customers use their earbuds primarily to make and take phone calls. Others listen to podcasts or music on the train or bus. Mobile gaming and streaming video require a personal audio solution and then there's video conferencing, just a fact of life these days in most businesses.
And obviously, plugging into your playlists while exercising is still a major focus.
Depending on the main use, the primary emphasis can shift from a good fit, to noise cancellation, to mic quality, to battery life, to durability.
Or maybe you just want them to look cool.
Expecting one pair of buds to excel in all those areas seems to be a big ask - yes, there are options that come close to doing it all but expect to pay a hefty premium.
JBL seems to be taking a slightly different approach...

If last year's entry into the gaming headset market showed us anything, it's that JBL isn't afraid to launch a whole heap of products all at once. Suddenly there were seven different options to choose from in its Quantum range - from budget-friendly entry level options up to premium headsets with all the bells and whistles you could possibly ask for.
Now JBL has done something similar with a choice of nine - yes nine - new "Truly Wireless" options.
Ranging in price from $119 right up to $349.95, once again JBL is offering you everything including the kitchen sink.
At the tippy-top of that pile is the Club Pro+ TWS.
These are the flagship earbuds in JBL's "Lifestyle" range - but in fact, they're so full-featured they'll probably suit most scenarios. 
To start with, thanks to JBL's My Headphones app and its Dual Connect + Sync technology, setup is very easy. In much the same way Samsung phones automatically sense Samsung earbuds, or iPhones pick up on AirPods waiting to be paired, the My Headphones pairing notification pops up as soon as you flip open the lid on the Club Pro+ case. The difference here being it doesn't matter which brand of phone or device you are pairing the Club Pro+ with.
The app gives you access to a lot of customisation - not just EQ  and noise cancellation settings but firmware updates, different modes depending on whether you're listening to music or watching video - you can even adjust the time after which the buds will automatically turn themselves off once they are idle.
Oddly, I've read reviews where people claim there's no volume control on the Club Pro+ buds themselves. Quite the opposite is true. You can configure either bud to control either playback, ambient sound, volume or voice assistant - the only issue being obviously you can only run two of the four options at any given time. So in fact, this makes the controls on the Club Pro+ the most programmable I've come across.
Build quality is first rate, both the buds and case feel sturdy and the buds look stylish bot not show-offy. This is important because they do protrude from your ears a bit more than some, so you don't want them to be too eye-catching. This may feel a bit out of balance to some users but I've actually found the shape combined with the choice of small, medium or large eartips to be a very comfortable and surprisingly secure fit.
Sound-wise, it's very difficult to find anything to complain about here. As I've already pointed out, the My Headphones app offers a lot of customisations, especially when it comes to EQ options. You can choose from preset settings curated by famous DJ's or create and save your own - as much or as little treble, mids and bass as you prefer. My general  impression is an decent sense of space from such small speakers, combined with plenty of warm bass response - but not so much it overwhelms.
The pill-box case is one of the smallest around, charges wirelessly or via USB-C and the dimpled profile of the buds themselves make them far easier for my fat fingers to remove them from the case than other JBL buds I've used in the past. You'll get up to eight hours play time from the buds alone with another three full charges in the case - basically you don't really have to think about charging them, just do it when its convenient and you'll probably be fine.
The Active Noise Cancellation is also impressive. In my testing it doesn't block out the whole world but it certainly works well on the most annoying things around you, like traffic and conversations you aren't part of. I keep being freaked out by the way I can't hear my own footsteps when I run so yeah, it's pretty good.
The Club Pro+ are even IPX4 rated for water resistance - weirdly, this isn't even referenced on the JBL website although it is printed on the box. The point is, yes, you can wear them running and I have. The comfy, tight fit means they're very secure and require very little fiddling with from start to finish.
However, for the most secure earbuds I've ever used, JBL has another option on offer. (Remember, there are a lot of options)
The Endurance Peak II are easily the weirdest-looking earbuds I've tried in a long time. They look like they've been built for one thing and it's all in the name; peak endurance. There's a rubbery knobbley-ness to these things that makes you suspect they've been constructed from old truck tyres. Most weirdly of all, they're actually super comfortable.
The Endurance Peak II are not the easiest buds in the world to put in - there's a bit of prodding and twisting involved - but once they're in, they're in. And they're in for good. Every time I've worn them running I haven't had to adjust them - not once. Despite their size, they are superbly balanced and the magnetic hook system means it's simply impossible for them to fall out.
Unfortunately, none of the EQ, ANC or customiseable control settings are available on the Endurance Peak II as they don't connect to the My Headphones app, so you'll be left with whatever sound settings your phone offers in terms of adjusting the EQ. Don't be too concerned, there's still plenty of bass and volume on offer here - these are JBL earbuds after all.
In terms of controls, I've found them surprisingly easy to get a handle on (pun intended). Again, this is due to the large, oblong shape of the buds working as easily accessible touchpads. I thought sliding my finger backwards and forwards to adjust the volume might be a bit clumsy while running but it's ended up working well.
If you thought the buds were big, the case is enormous, kind of like half a sunglasses case. It's curved so it will fit in your pocket but not without a very conspicuous bulge. On the bright side, you'll get almost as much playback time as with the Club Pro+ - six hours from the buds and another 24 in the case.
These are not a fashion statement, although they do come in white as well as black but if you lead an active lifestyle and you're sick of your earbuds falling out at the gym, on the road or even in the garden, I highly recommend the Endurance Peak II. I was blown away by the comfort and the dependable, secure fit.
Oh, and they're IPX7 sweat and waterproof, so pretty indestructible.
And that's just two out of nine. If there isn't an option in the new JBL True Wireless range for you, you must have extremely specific tastes. After all, I've only tried a couple and now I think I'm set for anything.
Click here for more information on the new range of JBL True Wireless earbuds.