James or Arthur? Speculation rife over royal baby name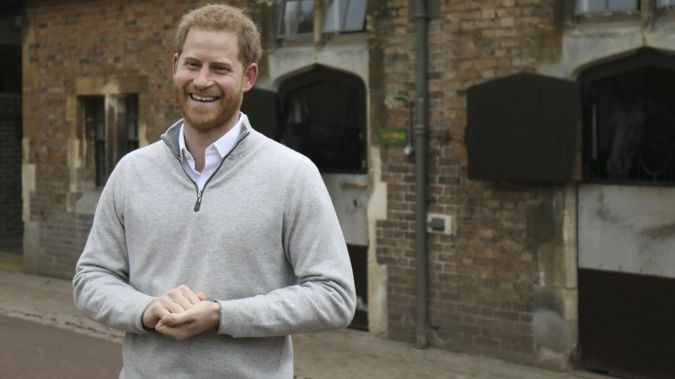 Now that the wait for Meghan Markle and Prince Harry's royal baby is finally over, a list of potential baby names for their firstborn son is narrowing down.
This morning Harry announced the arrival of his new baby boy, welcoming their firstborn into the world on May 6, 2019, weighing 3.26kg.
With mother and baby healthy, the attention has turned to the name of the new royal with the Duke and Duchess of Sussex revealing they hadn't settled on a name yet.
It is expected the Duke and Duchess will decide to go with a traditional name like James, Edward or Arthur.
Arthur is currently the favourite at UK bookmaker's Coral.
However, the pair are forward-thinking royals and may decide to surprise everyone when naming their first child. Canadian-born Autumn Phillips and husband Peter Phillips, Princess Anne's son, opted for a non-traditional name for their daughter Savannah - the Queen's first great-grandchild - in 2010.
In the US, the most popular name for a baby boy is Liam. In the UK, the most popular name for a boy is Oliver.
Harry and Meghan's child, who will be seventh in line to the throne, is extremely unlikely ever to be king, meaning the couple have more freedom with their choices.
In comparison, the Duke and Duchess of Cambridge chose to give their children traditional names, picking George for their firstborn, who is likely to one day be king.
As for title, the new royal baby may not be a Prince. A decree issued by King George V in 1917 limits the number of grand royal titles in a way that would make Harry and Meghan's son known as a "Lord" rather than as a prince. He wouldn't become "his royal highness" under the current rules.
The queen has the authority, however, to intervene as she did when William and his wife Kate started having children. The queen decreed that all of their children would be princes and princesses.
She could do the same for Harry and Meghan's offspring, but the queen's feelings on that subject haven't been made public. She did not make any immediate announcement after the baby's birth.
It is also possible that Harry and Meghan could decide they don't want the special designation for the baby, in order to give their child a more normal upbringing.
CORAL ODDS ON ROYAL BABY NAME
Arthur - 5/1
2. Philip - 6/1
3. Albert - 8/1
4. James - 8/1
5. Alexander - 10/1
6. Alfred - 10/1
7. Thomas - 12/1