The Phoenix Foundation: Live Review
Author

Publish Date

Sat, 19 Sep 2015, 11:08am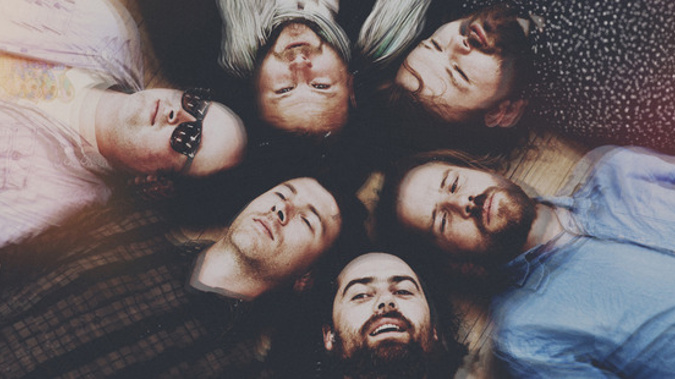 The Phoenix Foundation: Live Review
Author

Publish Date

Sat, 19 Sep 2015, 11:08am
The Phoenix Foundation seem perfectly at home in quintessential Wellington venue the San Francisco Bathhouse.
The start of their Give Up Your Dreams album tour went down better than an ice-cold beer for a crowd full of longtime fans. A perfect set list to thanked them for their ongoing support.
The Foundation's earliest work had easily won me over, and leaving a few experimental records, Give Up Your Dreams is easily their greatest effort yet. While the old favourites rang true, the new tracks were vibrant, energetic, and dance-inducing. They stood out a mile above the rest which was lucky considering it was a Give Up Your Dreams-heavy set.
The show was roaring from the get go with Mountain immediately setting the tone of their new live sound before Bob Lennon John Dylan (played with attitude) had every crowd member screaming the lyrics in perfect time with their pumping fists and jiving feet.
Another standout from the latest album is Prawn, which slowed the show down to pure melody and magic. These new tracks bring out a bizarre new dance style which had the audience quickly tapping their feet while moving your upper half in a dazed, hippy-like fashion. It works surprisingly well.
Before long the guys, lead by the always-enchanting Samuel Flynn Scott and Luke Buda, took us back "14 years" (sadly not '40 Years' as many were hoping) and busted out a stunning rendition of 'Going Fishing'. In the journey back through their work came 'Buffalo', a middle-of-the-set highlight echoed passionately by the crowd, and 'Bright Grey' which was performed with a contagious ferocity.
There's something refreshing about The Phoenix Foundation and their don't-give-a-damn attitude. The guys are there to play their music the way they want to and nobody else will have a say in it. In a venue like San Fran, this sits perfectly with an audience who are happy to be taken in whatever random direction the group wants to go.
The set came to a radiant finish with Give Up Your Dreams' title track provoking a singalong to be proud of for such a recent release. There's something wonderfully satisfying about screaming lyrics with a depressing message like "don't let anyone say that the world is your oyster, the world is not an oyster" when the music is invoking the complete opposite emotional reaction in you.
The encore, however, wafted a bit and could've been brought together for one final hit singalong instead of fading out in a haze of synth sounds. But that is a mere afterthought. The Phoenix Foundation have been a New Zealand indie institution for more than a decade now, but they're only getting better and this concert was proof of that.
Get along to see them on their NZ tour and you'll be glad to give up your own dreams.