Review: Evita
Author

Publish Date

Mon, 30 May 2016, 4:01pm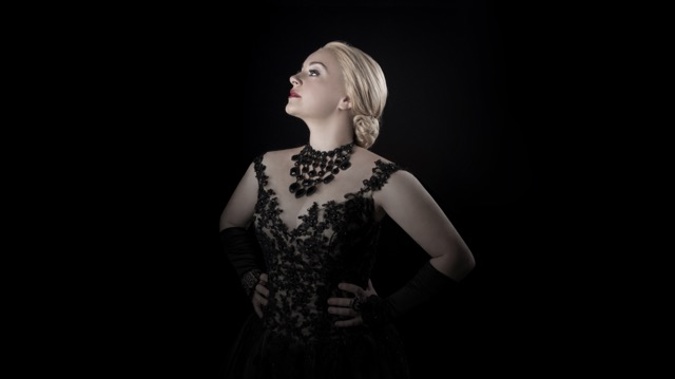 Review: Evita
Author

Publish Date

Mon, 30 May 2016, 4:01pm
The main action of the hit rock musical Evita may take place in Argentina in the wake of the Second World War, but the tale of the "rainbow high" political rise of figurehead Eva Peron is as timely as ever.
An ambitious "woman of the people", Eva Duarte is a radio star who wins the heart of Argentinean colonel, Juan Peron, and sees him take office as President in 1946.
The musical interprets her life across more than a decade – beginning as a seemingly idealistic young "descamisado" before taking on a life of privilege and duplicity – professing support for "her people", but seeing very little tangible change for the lives of those in the lower class she left behind.
The role of Evita is as ambitious as the woman herself, and in this Amici Production, Heather Wilcock proves she's more than up to the task. Her voice is spine tingling, and she is utterly convincing in both stage presence and conviction.
Her interpretation of the show's most famous hit Don't Cry For Me Argentina was more original and nuanced than any I've seen, and gave stunning context and depth to the lyrics, which so often are interpreted as a reference to Evita's death and demise. In Wilcock's interpretation we hear it as a living political melody.
Matthew Pike's Che Guevara acts as the watchman on the wall, calling out Eva's seeming lack of integrity and pleading with the audience to see through her Christian Dior-clad façade. Pike delivers compelling performances in the role, particularly in the second act's And the Money Kept Rolling In.
Russell Dixon performs well as Juan Peron – the stoic but ultimately weak man at the helm of Argentina. His interpretation while somewhat bland, delivers powerful and satisfying vocals.
The familiar tale of the clash between the rich and poor, between the powerful and those at the bottom of the heap, plays out with an intensity and some admirable work by the strong core cast and chorus. The show's score is arguably one of Andrew Lloyd Webber's best – haunting melodies and unapologetic lyrics that explore layers of conflict that keep an audience engaged.
While the sound felt too quiet for a rock musical in the first act, and the timing and pacing in the earlier numbers was somewhat lagging, on the whole the show was well executed. An odd set choice saw a jarring use of a projector screen as a backdrop which while appropriate when used to add historical context and scale, felt odd when used like a PowerPoint slide to shoehorn in extra props. Some of the staging could have been more creative and less paint-by-numbers, but it was outweighed by originality in the performers' interpretations of the demanding score. This was evident in a stunning vocal performance of Another Suitcase in Another Hall from Emily Hermon as Peron's mistress, which could have been better supported by stronger direction and staging.
At a time where politicians and figureheads appear on talk shows, have social media accounts, and are forever attempting to find appeal as "those of the people", the historical account of Eva Peron's battle against the upper class, while embracing their folly and privilege in her own life, is a sobering but relevant narrative. She professes to be Brand:Argentina, long before state visits by dignitaries included prescribed hashtags.
The show glides along with sultry dose of tango and political intrigue, making it well worth taking a theatrical trip to Buenos Aires for an evening – it will be surprisingly good for you.