Pip Squeaks: Elton John
Author

Publish Date

Sun, 22 Nov 2015, 4:00pm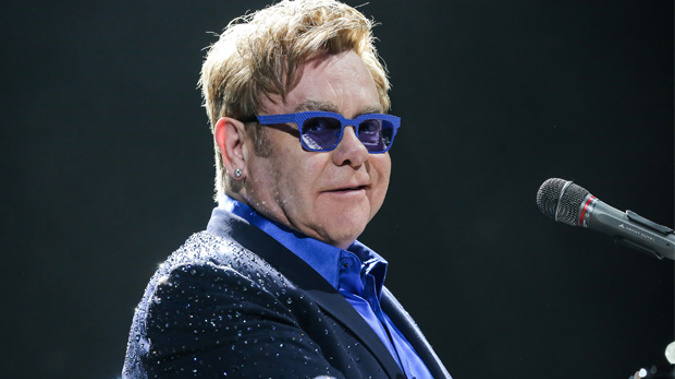 Pip Squeaks: Elton John
Author

Publish Date

Sun, 22 Nov 2015, 4:00pm
There's a reason Elton John is still packing out concerts with crowds of 30,000 people. At 68, this music superstar still knows how to put on one hell of a show.
Last night Westpac Stadium in Wellington every attendee would have been mesmerized as he played his Yamaha piano with every bit of fervor imaginable and sang those lyrics we all love so much to life.
The tempo was upbeat right from the get go as we were treated to a nice warm up with Funeral for a Friend/Love Lies Bleeding, before the diamante-clad, sunglass wearing icon burst into Bennie and the Jets and a contagious happiness spread around the crowd. A poignant moment came next during Candle in the Wind when the modern day lighter – people's cellphone torches – had the whole stadium twinkling like thousands of tiny stars.
Watching his fingers glide up and down the piano was gripping, particularly in a stripped back version of The One and the always enchanting Your Song.
We were reminded why his most famous album was named after the song Goodbye Yellow Brick Road as the crowd echoed every word of the epic ballad. I was blown away by how the crowd took over the chorus, it was a moment I'll never forget.
A similar feeling of overwhelming emotion came as John dedicated Don't Let the Sun Go Down On Me to Jonah Lomu on the week of his death. There were plenty of wet eyes around me as the song built in crescendo to a chilling finale.
Elton John has so many hits that his 24 song set list could have featured only number ones, but it was lovely to hear a few random songs from different albums over the years interspersed between the real bangers, especially because you could see the joy he felt in playing them. In saying this, there was one run of big hits all in a row which was particularly fun for the audience to dance and scream along to: Levon, Tiny Dancer, Daniel, Philadelphia Freedom, Goodbye Yellow Brick Road and Rocket Man – it doesn't get much better than that does it?
The concert came to a close with a dance party as he energetically sang I'm Still Standing and Saturday Night's Alright For Fighting. Fists were punched into the air as people took on the role of back-up singer and echoed "Saturday" over and over with ridiculous grins on their faces.
Elton John was back on stage in a flash to give us the encore we all wanted and nobody was disappointed to hear Crocodile Rock which was a stellar way to finish the night.
Before the show there were whispers around me that he just couldn't be the performer he used to be any more. "He's too old" they said. Well last night Elton John proved those naysayers wrong, he's still bloody fantastic. The Bitch Is Back.