Testament of Youth: Film Review
Author

Publish Date

Thu, 23 Apr 2015, 9:23pm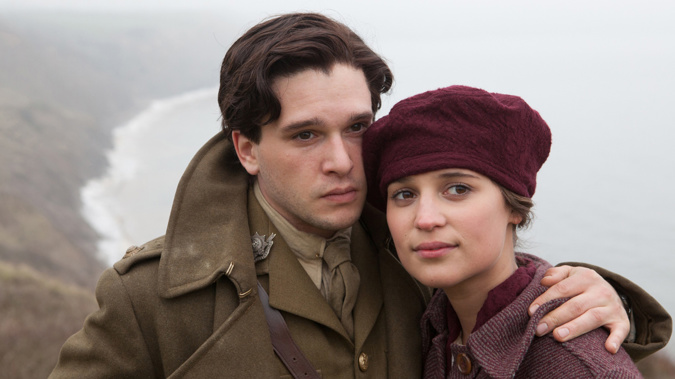 Testament of Youth: Film Review
Author

Publish Date

Thu, 23 Apr 2015, 9:23pm
Director: James Kent
Starring: Alicia Vikander, Kit Harrington, Anna Chancellor, Dominic West
2/5

Vera Brittain's account of her time as nurse in trench-gouged France sits easily alongside other literature of the First World War, including the poetry of Wilfrid Owen, and Remarque's All Quiet on the Western Front.
Juliette Towhidi's adaptation of Testament of Youth (directed by James Kent) however doesn't quite speak to Brittain's depth and anger. It doesn't quite reach the same polemical fury that such a conflict would inevitably produce.
Brittain is played by the excellent Alicia Vikander (Ex Machina, Anna Karenina), who conceals her Scandinavian tones in a cut-glass English melody. Furious at her father (a staunch Dominic West) for denying her the chance to attend Oxford like her brothers, Brittain's resolve and drive is in rightfully denying authority.
From there, she abandons her hard-won success in those hallowed halls and enlists as a nurse when the war breaks out. Later, she is transferred to France with the terrifying prospect that she might see her beloved comrades among the legion of dead.
While her proto-feminist leanings are admirably portrayed, Brittain's romance with Roland Leighton (Kit Harrington of Game of Thrones) proves to be the film's undoing. Harrington, despite some dubious roles, is actually quite good. He plays Roland with an air of conviction, then of regret. But the chaste embraces and snatched passions between the central pair mirror an altogether restrained and pure understanding of history, in which all gore is removed. Only the depths of grief remain, entirely divorced from the horrible context.
Cinematographer Rob Hardy and director James Kent keep one eye on Vikander's shimmering porcelain face, the other on a slightly removed and restrained perspective. The result is a very traditional and rather reverential take on a period drama, in what would otherwise be a shocking and radical tale.
Testament of Youth, despite the best of intentions, is far too polite, far too commemorative. Its adoration and celebration of Brittain is wholly unironic, and so ignores Wilfrid Owen's famous dig at the upper-class delusion: Dolce et decorum est, pro patria mori.