(T)error: Film Review
Author

Publish Date

Mon, 25 May 2015, 9:47am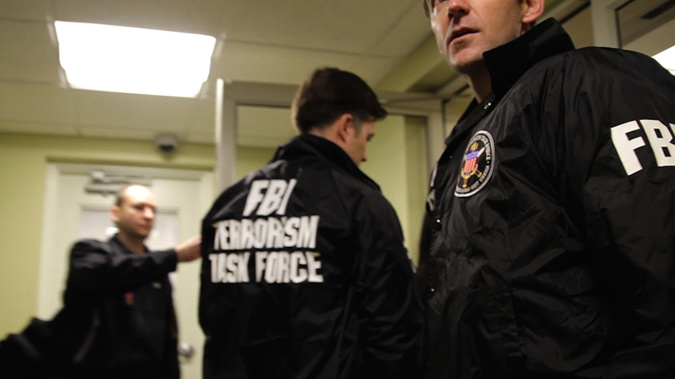 (T)error: Film Review
Author

Publish Date

Mon, 25 May 2015, 9:47am
Director: Lryic R Cabral, David Felix Sutcliffe
4/5


The Federal Bureau of Investigation has a long history of entrapping suspects, prodding and testing them into something resembling criminal behaviour. Post 9/11, what had been an occasional tactic became the central ploy for hooking and conning idealistic young Muslims. The roster of informants blossomed, and with it the risk of indicting innocent citizens.
Saeed (codename 'Shariff') is one of the few informants who lived through the heyday of COINTELPRO – the often illegal programme of infiltration into perceived extremist elements ranging from the KKK to the Black Panthers. Now used for his Islamic faith rather than his skin colour, Saeed goes undercover with the disaffected and the religiously indoctrinated, working to see potential jihadis laid low at the feet of American justice.
Lyric R Cabral, a celebrated photojournalist, used to be Saeed's neighbour and kept knowledge of his FBI involvement in her back pocket until David Felix Sutcliffe entered the scene. From there, the pair began documenting Saeed's missions, often with a startling level of access to what would otherwise be highly confidential information.
In (T)error, Khalifah is the target – a plump and pale Pennsylvanian notable for an unruly ginger beard cut in the style of a cleric and a preference for jet-fuel-can't-melt-steel-beams-style conspiracy theories regularly posted to Facebook. A few scribbled defences of Osama Bin Laden and a short shooting range clip bring Khalifah to the attention of the authorities. Facebook posts do not a prosecution case make, and Saeed is roped in to push him over the line.
The film's central tensions are structural: an unknown story in which thriller-esque twists pirouette the viewer through doubt and disbelief to outrange. With one eye constantly on Saeed (whose lips are never far away from a brown-papered joint), the FBI's bungling drive to nail Khalifah are put on show with startling clarity.
Phone numbers are reused from previous operations, co-informants are roped in with the slimmest of cover. Online interactions are preferred as evidence over 'real world' interactions. Their aggressive approach instantly alerts their target.
What makes (T)error remarkable is not just the under-the-covers look at the domestic War on Terror, but its honesty in confronting its subjects. It could have been a tedious and polemical examination of the FBI's tactics. Instead, human stories and human emotions are emphasised. The viewer's allegiances are not easily forged, no matter their political outlook.
The documentary's depth is also notable. Quietly simmering below the surface is an economic angle which inevitably must play a role in any film about modern America. Saeed, it seems, doesn't really want to be an informant but takes on the lucrative work to support his young son. A subtle irony is exposed: Could Saeed be forced into making foolish decisions in his chase for much-needed cash? If so, the entrapper becomes the entrapped.
Despite Saeed's operation being reported as an apparent success in friendly media outlets, (T)error shows that the reality of law enforcement and justice today is far more complex and troubling than a propagandistic and patriotic paragraph.

(T)error is showing at the Documentary Edge Festival.