Slow West: Film Review
Author

Publish Date

Fri, 22 May 2015, 5:01pm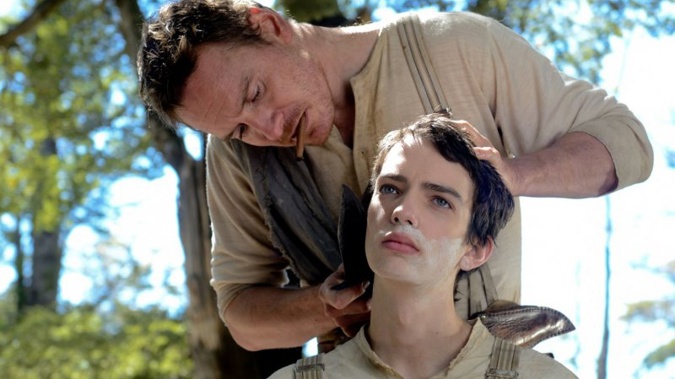 Slow West: Film Review
Author

Publish Date

Fri, 22 May 2015, 5:01pm
Director: John Maclean
Starring: Michael Fassbender, Kodi Smit-McPhee, Ben Mendelsohn
4/5


Slow West bristles with black comedy and muffled grunts, fur-coated baddies and violence ever near. As always in the uncharted heart of new America, there's no telling what anyone's motives are.
Shot in New Zealand's Mackenzie Country, Slow West brings a curious European sensibility to a long history of macho muscle-flexing Westerns. Although it might feature all the standards of the genre –WANTED posters, stubby cigars, isolated general stores – it subverts them all with a hint of wit.
Jay Cavendish (Kodi Smit-McPhee) is a chasing his runaway love Rose (the beautiful Caren Pistorius) from the shores of Scotland. Alone and roving, he encounters Silas (Michael Fassbender) and takes on his protection, naïve to what his new accomplice might be using him for. Jay's trusting nature and desire to reach his old flame could be his undoing.
Through the open stretches and expanses they trek, encountering a diverse range of reckless types trying to make their own way in a 'fresh' land. Free Congolese musicians riffing on a dirt road. A Scandinavian robber and his near-albino children. The uprooting of Native American cultures provides a minor though important backdrop. Manifest Destiny is the philosophy, and an early encounter with genocidal Union soldiers is a very clear indication of this.
Upstaging almost everyone is the brilliant Ben Mendelsohn as Payne – a kind of deranged gangster with a grubby disposition and a cat-like characteristic which hints that he might do serious damage at any point.
Writer and director John Maclean has created a wonderfully succinct film on debut. Slow West has a very careful rhythm and poise. Cinematographer Robbie Ryan illuminates each character in a crystalline light and captures the other-worldly beauty of the rural South Island. It's barely believable as an analogue for 19th century Colorado, but that's partly the point.
Some viewers might find the emotional distance between lead characters frustrating. Jay and Silas aren't roadtrip buddies but necessary comrades. However this lack chimes well with Maclean's overall tone of menace and lawlessness – a dream-like hinterland where desperate and irrational passions find their due.