Noble: Film Review
Author

Publish Date

Sat, 30 May 2015, 10:26am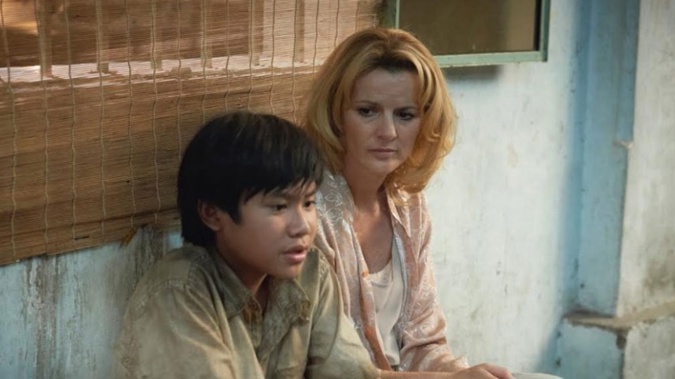 Noble: Film Review
Author

Publish Date

Sat, 30 May 2015, 10:26am
Director: Stephen Bradley
Starring: Deidre O'Kane, Liam Cunningham, Brendan Coyle
2/5


Directed by Stephen Bradley and starring Deidre O'Kane in the title role, Noble traces Christina Noble's brave steps from a broken and destitute family in Ireland to the streets of Ho Chi Minh City where she fights authorities and corrupt orphanage bosses to give homeless kids more of a chance at life than she ever received.
It's an admirable story, but neither Bradley's direction nor O'Kane's performance can match the sincerity or remarkableness of her exploits. The result is a formulaic and unsubtle film, as unimaginative as it is uninspiring.
There is a bit of blackmail going on in this film. I say blackmail because the critic risks conflating Noble's actual achievements with the film's representation of her. If the critic doesn't like the film and says so, one assumes they also dislike the title character herself.
The pre-credits roll of Noble's CV (100 projects, 700,000 children and their families aided, her sons that took over the charity) has an air of propaganda about it – as if the full weight of altruism and crusading do-gooderness could patch over immense storytelling holes.
It exists in a vacuum – there are only passing references to the decades-long war which maintained so many Vietnamese citizens well below the poverty line. In this, Noble unfortunately regurgitates a White Saviour complex that ought to have disappeared from cinema a long time ago. Vietnamese characters become cartoons of themselves, the children smiling joyously with little mention of their history or the reasons for their disposition. Noble is the only figure with a degree of depth.
Here, the propagandistic element is found. The film is more a celebration of one person than a fitting testament to her achievements. One is left to ponder what could have been an inspirational bit of a cinema, a story told well.