Man Up: Film Review
Author

Publish Date

Thu, 25 Jun 2015, 4:35pm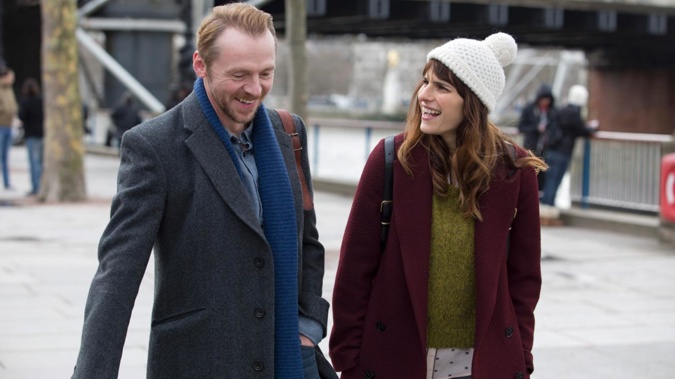 Man Up: Film Review
Author

Publish Date

Thu, 25 Jun 2015, 4:35pm
Director: Ben Palmer
Starring: Lake Bell, Simon Pegg, Rory Kinnear
3/5


British filmmaking has a rather decent history of producing enjoyable and genuinely funny romantic comedies despite the best attempts of Hollywood to dilute and stultify.
Consider the best of recent years: Death at a Funeral, Starter for Ten, Bend it Like Beckham, even Bridget Jones' Diary. All of them, despite varying levels of wit, stand dominant above even the best American fare like 10 Things I Hate About You, The Five-Year Engagement, and Crazy, Stupid, Love.
Man Up revives the transatlantic rivalry, re-injecting some spontaneity and brio into the traditional romcom tropes of past-peak 30-somethings. In the age of internet dating and blind set-ups, love is still possible.
The film's resounding success is in giving Lake Bell real presence as the wonderfully dishevelled Nancy. Far past the age of toying around, it seems like any chance of finding a partner are straying into the realm of serious compromise. She cares little for convention, acerbically dismissing a bouncy blonde who she shares a train journey with. Providence strikes, and Nancy is forced to impersonate the younger and fitter lass while on a blind date with Jack (played with apt restraint by Simon Pegg).
Although Bell's dorky charm might sometimes swerve into 'Manic Pixie Dream Girl' territory, her warm and unpretentious performance is a real antidote to the Amazonian fantasies of the genre. Romcoms should never be taken as representative of any relationship, but Bell points the audience towards some degree of realism.
Director Ben Palmer (who helmed The Inbetweeners television show and film) keeps things light and zippy, while debutant writer Tess Morris deploys every comedic form in search of pace – from dour black humour to gross-out moments to classic slapstick.
However, Man Up falters slightly as the climax comes. Cheese is inevitable in romantic comedies, though the British form tends to treat the resolution with a dose of sarcasm of ironic knowingness. A big and dumb ending does away with that freshness, bringing down the credits with more bathos than pathos.