Far From the Madding Crowd: Film Review
Author

Publish Date

Thu, 25 Jun 2015, 4:37pm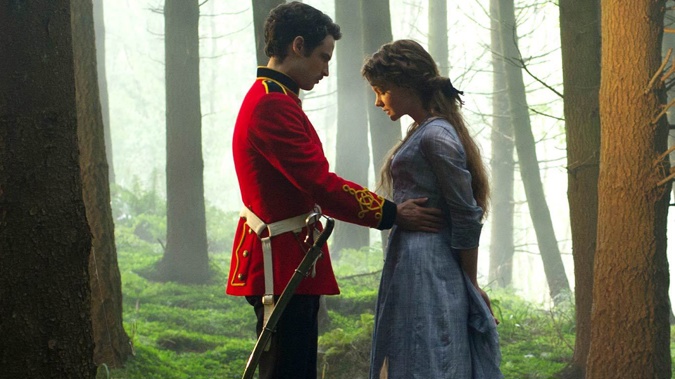 Far From the Madding Crowd: Film Review
Author

Publish Date

Thu, 25 Jun 2015, 4:37pm
Director: Thomas Vinterberg
Starring: Carey Mulligan, Martin Sheen, Matthias Schoenaerts, Tom Sturridge
3/5


Thomas Hardy's cherished story of courtship among the Dorset pastures has always held a seed of modernity. Danish director Thomas Vinterberg pushes its proto-feminist streak to the fore while emphasising the elementary grubbiness of rural Victorian life.
Bathsheba Everdene (another effortless performance from Carey Mulligan) is a woman apart from her era. A landowner and a free spirit, her fortunes strike against three suitors: the gruff and straight-up Gabriel Oak, the melancholic gentleman Boldwood, and the rapier-swinging soldier Sergeant Troy.
The conflict, it seems, is between the aspirations of an independent young woman and the men who wish to domesticate and tame her, or confine to the tradition of the day. While none of Bathsheba's courters seek domination, it is their lack of respect for her wishes that is jarring.
Oak, whose rebuffed marriage offer came with a lamb and the promise of a piano, is the stolid and reliable confidant. Never exciting (Matthias Schoenaerts perhaps plays his role with too much reserve), Oak is overlooked in favour of Troy's abrasive self-regard. He has power and authority, standing at attention in his scarlet uniform at odds with the dull greenery of his environment. Wistfully waiting in the wings is Boldwood, played by Martin Sheen with characteristic acuity. He looks ill-at-ease and awkward despite his status.
Bathsheba inevitably compromises and the quartet intersect with jealousy and heartbreak lurking in the corners.
The feminist undertone can appear forced at times. In Boldwood's empty manor, Bathsheba rebuffs his advances and retorts to his questioning: "It is difficult for a woman to define her feelings in language which is chiefly made by men to express theirs." Hardy's wry and dry observation becomes a taught political statement. Words of conscious defiance instead of an affirmation of freedom.
Cinematographer Charlotte Bruus Christensen gives a wonderful texture and atmosphere to the film, allowing for both scale and intimacy when needed. There is both quiet and disquiet between the overhanging branches and brick-bound fireplaces, soft glow and harsh sunlight.
Despite the camera's nuance, Vinterberg gives too much weight to what is said and not enough to what is better left unsaid. Cloying lines are inserted in the gaps where there should only be snatched glimpses.
Perhaps inevitably, Far From the Madding Crowd succumbs to the tropes of so many other period pieces, despite the veneer of modernity. The tension and uneasiness of Vinterberg's previous film The Hunt would have been a useful compliment to his cinematographer's sublime camerawork.