Meet the dog whisperer who charges a premium to get pooches' paws in line
Author

Publish Date

Sun, 23 Sep 2018, 9:11AM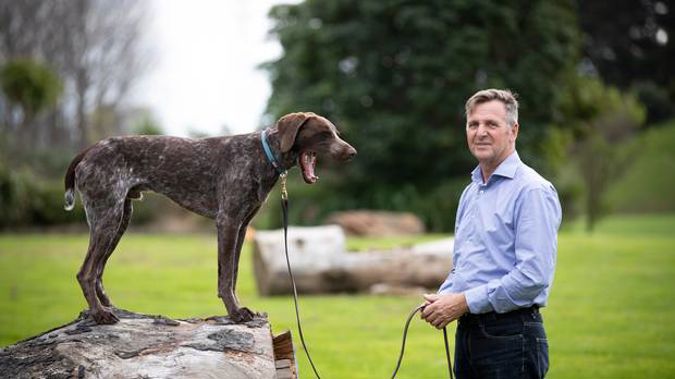 Meet the dog whisperer who charges a premium to get pooches' paws in line
Author

Publish Date

Sun, 23 Sep 2018, 9:11AM
He's fostered a wolf cub in Holland, purchased by owners who thought he was a German Shepherd, and has attempted to tame dogs that have mauled their owners.
Now dog trainer Flip Calkoen is working with Aucklanders' pooches, charging a premium to owners wanting to get their dogs' paws in line.
Calkoen, who advertised himself as a 'dog behaviour specialist and trainer', charged owners either $6000 for a 12-week training programme or $3300 for a 6-week schedule.
Both his "accelerated training programme" and his "leadership training programme" included one-on-one sessions with the dog - and then the owner would become involved.
Calkoen had been in the dog training game for 40 odd years.
He spent the first six years of his career in Holland, where he completed an apprenticeship as a guide dog trainer for the Royal Netherlands Foundation for the blind.
From here, he went on to become principal trainer at Dierenhotel - a premier dog training school.
It was some years into his work with the school that he heard of an owner who had worked tirelessly to tame a German Shepherd - only to be told the "dog" was in fact a wolf.
"Some people had shot its mother - they must have thought, oh well, we'll have a litter of cubs and make some extra bucks," Calkoen explained.
"It was not a kosher deal."
When the owner resorted to containing the animal in a cage, Calkoen and his colleagues stepped in.
"We fostered it and then we actually found three more that were actually floating around on properties - just young cubs," he said.
Calkoen said he reached a "mutual understanding" with the wolf, which he named Alaska. To say he trained him, however, would be an exaggeration.
"He would come and have lunch at our reception area at work … but if I was having lunch and I'd drop my sandwich on the ground, say, and he got it?
"He was welcome to keep it to be honest - I wasn't going to challenge that."
Dog trainer Flip Calkoen with Beau. (Photo / Dean Purcell)
Wolves aside, Calkoen said he'd come across some troublesome pooches in his years.
The most challenging dog Calkoen had dealt with, he said, was a boxer who had "completely ripped his owner apart".
"He was put in hospital for months - they wanted to keep it though."
In the end, Calkoen said the owner was not able to hack the mental side of the training.
The dog was eventually put down.
Calkoen returned to New Zealand in 1984. Upon moving back home he set up a pet therapy programme in Napier then a mobility dog trust - but now he focuses solely on private training.
"Flips" was a training school for owners with difficult dogs, or those people who simply put training in the "too hard basket".
Flip said a lot of his work involved correcting behaviour formed in previous training - or a lack thereof.
A course of training kicked off with a consultation, then followed by a more in-depth talk about what's going on with the pooch.
The trainer would then work solely with the dog, before moving on to training both dog and owner together.
Calkoen said these last sessions were largely about educating the owner - he focused on getting them to understand why their pooch might be acting how it was.
Auckland woman Debbie Littlefair came across Flip by chance encounter when she walking - she spotted him with another dog and figured he looked like he knew what he was doing.
She had been looking for a dog at the time, to replace a family dog who had passed away.
After some discussion Flip wound up helping her find a new pup - heading along to the breeders with her to help select their German Shorthaired Pointer, Beau.
"Once we brought the puppy home we contacted Flip and started a training programme with him."
Littlefair acknowledged Calkoen charged a bit more for his services, but for her, it wasn't about the price.
"It's been money completely well spent, because we're living in harmony with our dog," she said.
"If a dog is living under your roof then you need to be on the same page."