Jacinda Arden features on Meghan Markle's British Vogue cover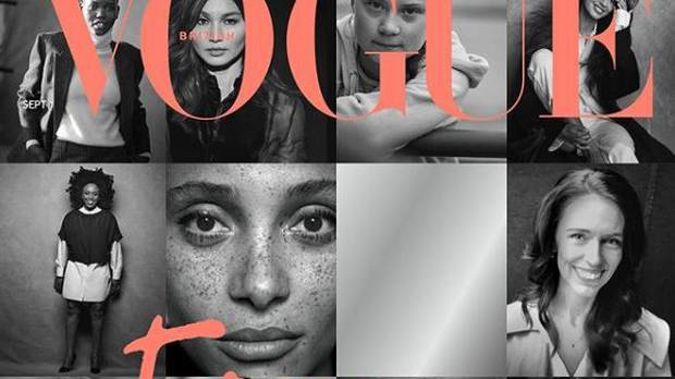 Jacinda Arden features on Meghan Markle's British Vogue cover
Meghan Markle has guest-edited British Vogue magazine's September issue, and chosen New Zealand's Prime Minister, Jacinda Ardern, as one of the faces to feature on her cover: "Forces for Change".
Sharing the image on the Sussex Royal Instagram, Ardern is pictured in a prime spot and alongside the likes of Salma Hayek, Laverne Cox, Jane Fonda and Christy Turlington.
Details from Markle's work on the issue were also shared in the post.
"We are proud to announce that Her Royal Highness, The Duchess of Sussex is the Guest Editor for the September issue of @BritishVogue. For the past seven months, The Duchess has curated the content with British Vogue's Editor-in-Chief Edward Enninful to create an issue that highlights the power of the collective. They have named the issue: "Forces for Change".
The post goes on to share that The Duchess "chose a diverse selection of women from all walks of life, each driving impact and raising the bar for equality, kindness, justice and open mindedness."
There's also a mirror panel, positioned next to Ardern, "so that when you hold the issue in your hands, you see yourself as part of this collective," explains The Duchess.
The issue also includes an exclusive interview between Markle and Michelle Obama, and features Prince Harry in conversation with famed primatologist Dr Jane Goodall.