Jacque Tucker: Loving Your Lawn
Author

Publish Date

Sun, 8 Mar 2015, 8:55AM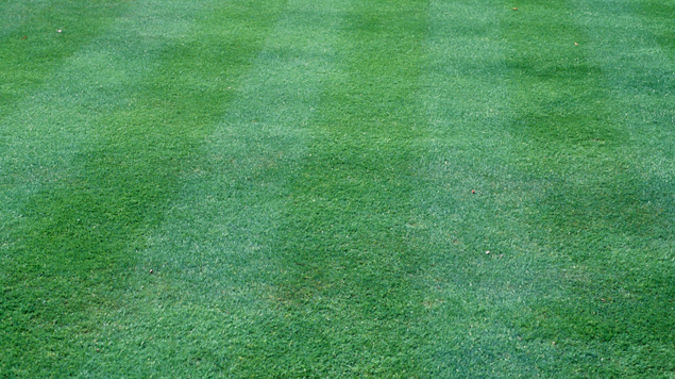 Jacque Tucker: Loving Your Lawn
Author

Publish Date

Sun, 8 Mar 2015, 8:55AM
IN THE GARDEN
with Jacque Tucker
Love your Lawn
Now is a good time to show your lawn some love. In early autumn it's still warm, but there's more moisture around, so the perfect time to lay a new lawn or fix up what you're got.
• For worn or thin patches - rake the area, add some fertiliser, moisten it and scatter with lawn seed. Rake it in and firm down gently. Use bird netting if needed. Fill any holes or dips with good quality topsoil or lawnmix first.
• For new lawns or laying instant turf, now's the time to sort out your drainage if you have some wet spots - put in subsoil drains or give the lawn a slight slope.
• Pick the right lawn seed for a new lawn – you can get mixes for high traffic areas, dry and shade and full sun depending on what you need.
• Deal to weeds now before they have a chance to set seed – spot treat weeds, use a broadleaf and prickle weedkiller or a Weed killer/lawn fertiliser blend. Do it first thing in the morning, and when the forecast says no rain for 24 hours.
• Now is a good time to remove some of the thatch that might have built up in your lawn, ready for a flush of autumn growth. Give it a rake once a month or so - you can also topdress your lawn with coarse sand, or a mixture of sand and soil.
• Deal to fungal diseases like brown patch and fusarium with fungicide. Don't leave lawn clippings on the lawn and deal to the thatch which will help prevent it.
• If your lawn has bare patches you might have grass grub or porina moth in your soil. Grass grubs have white bodies, brown heads and curl up into a C shape. Porina moth larvae look like little brown caterpillars. Deal to them with Diazinon, Kiwicare Lawngard Prills or Yates Soil Insect Killer, from now until April. Water it in two nights in a row to get it right into the soil. Check the label – usually safe for kids and dogs after 24 hours. Or leave it to the birds to dig them out!