Baby Archie: Non-traditional name surprises royal watchers
Author

Section

Publish Date

Thursday, 9 May 2019, 3:55PM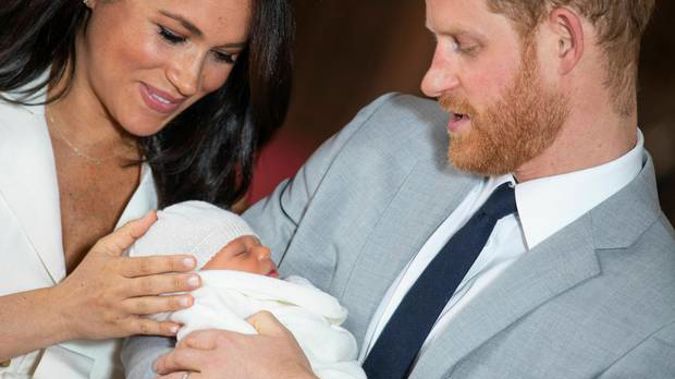 A modern name, announced in a modern way, by a very modern royal couple.
The Duke and Duchess of Sussex yesterday announced they have picked Archie Harrison Mountbatten-Windsor as the name of their new baby boy.
Not only did Harry and Meghan make the announcement in a modern way - on Instagram - but they have done away with traditional, and expected, royal names.
CNN's Max Foster says they've also elected not to use courtesy titles in another break from royal tradition.
"The Earl of Dumbarton is a secondary title that Prince Harry and he could of used that, and many people were expecting that, or that the Queen would have decreed that he could be known as Prince."
Foster says that's probably a deliberate move to help him have a normal life.
"If the children don't have titles, then they might be arguing that they aren't relying on the public funds in any way, and in that case you need to leave our kids alone."
Traditionally, Archie is short for the old-fashioned name Archibald. But over the years people have dropped a syllable and turned Archie into its own first name.
It's largely gone out of vogue in America, where it is only amongst the top 1,000 baby names for any year of birth since at least 2000, according to the US Social Security Administration.
However, in the UK, Archie is now rather fashionable: The name went from being ranked around 80-something in popularity in 2000 to about 20th in 2015, according to the UK Office for National Statistics.
Locally, Internal Affairs says Archie and Harrison have been rising up the list of popular baby names in the past decade.
Last year, Archie came in 23rd, with 138 babies being given the moniker, while Harrison was 28th.
Internal Affairs says the latest royal baby will likely spark a new naming trend, much as his father Harry did.
The most famous Archie is the titular hero of Archie Comics. Memes have been flying on Twitter since Wednesday morning, with some people noting the red-haired Archie Andrews character's superficial resemblance to Prince Harry.
The comics franchise, which dates to 1941, even seems excited to share the name with the royal baby.
So does "Riverdale," the TV series based on the Archie comics, whose live-action Archie is a little dreamier than the animated version. "Proud to be Archie," the show tweeted Wednesday afternoon alongside baby and crown emojis.