The Soap Box: Who won last night's debate?
Author

Section

Publish Date

Tuesday, 5 September 2017, 5:26AM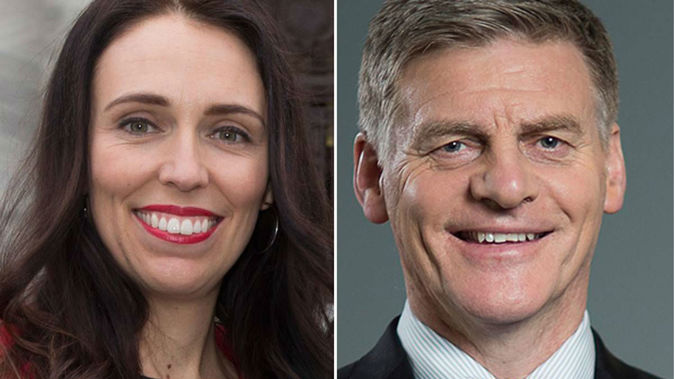 As debates go it was certainly more feisty than the one a week earlier, although Bill English was a bit like an attack dog chasing an elusive bone.
He was hungry, snapping a lot but failing to latch on when it mattered. English's biggest impediment is incumbency, he's been there and done that and even if he wants to give the appearance of being a dog with a fresh bone, the reality is the bone's been lying in the back yard perishing.
It's not to say that he didn't fire in the second leaders' debate on TV3 last night, he did. This was a debate where they were prepared to have a go at each other and it was more entertaining, even if it was half an hour longer than the last one.
For all English's experience he failed to rattle Ardern though who firmly put her stamp on the leadership despite being so new to it. She refused to be cowered and at one point even congratulated English when he set a new, somewhat impossible target of reducing child poverty by a 100,000 over the next few years.
Ardern laid it on with a trowel on that one saying the entire reason she got into politics was to reduce child poverty - eat your heart out Metiria Turei.
But then she got silly, taking the millstone that had hung around John Key's neck for eight years, promising to resign rather than increasing the pension age from 65 - doesn't she realise that we're all living and working for longer these days? It was one of those propositions put to her in the cut and thrust of debate that she may come to regret.
Just like David Lange did under the same leaders' debate spotlight in 1987 when he, on the spur of the moment, promised a referendum on MMP that he never delivered on, leaving it to others to do - a bit like raising the pension age by this Government.
We did learn a few things about what could happen following the election. On who they think would be the most attractive to Winston Peters, Ardern thought she would be because she doesn't have baggage while English just paid Peters a rare compliment saying he understood politics inside out.
And we learnt that neither would resign if they lost, hardly surprising for Ardern but unconvincing when it came to English considering he had to be talked into staying after crashing to Helen Clark in 2002.
For all his experience English seemed to find it difficult to give a straight answer when they were asked for example at the outset whether it was possible to survive politics without lying. He prattled on about earning trust and conceding that none of us is perfect.
Yep, Ardern said, she's survived politics without ever telling a lie and she assured us that was the truth.
Truth is she won the debate by a whisker.