The Soap Box: This election almost as bizarre as 'schnapps election'
Author

Section

Publish Date

Wednesday, 20 September 2017, 7:27AM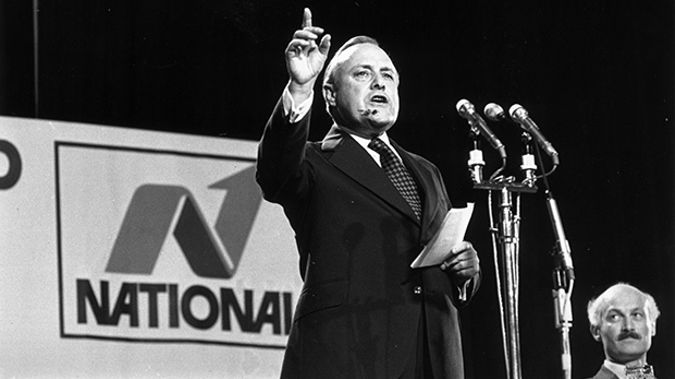 Over the years thousand of babies have been kissed, hands shaken, pavements padded, street corners crowded, RSAs raided and pubs packed as politicians traipse around the country trying to convince you they've got the answers to your woes.
It's the time in the election cycle when they're actually prepared to stop and listen. What goes in though rarely comes out in terms of a resolution to your problem but at least it allows you to vent, to get it off your chest.
Having covered thirteen campaigns in this country this one would come close to being the most eventful and unusual. It's unprecedented to see the leaders of three political parties resigning with the first one, Metiria Turei dramatically changing the course of what was to come even though she, and everyone else, could never have predicted what was about to unfold.
Virtually overnight the campaign changed gear with even Bill English flicking the turbo switch and successfully moving into the fast lane.
So this campaign came close to the most weird and wacky. Falling into that category was the fight between Rob Muldoon and Labour's last populist leader David Lange and for obvious reasons became known as the schnapps election.
Muldoon was shickered when he called it and was in the same condition when the voter called it, and called time out for him, a month later.  A cartoon penned by Tom Scott and published the day after he called the snap election had Muldoon, with a party hat skew-whiff on his head, with a few spent whistles on the bedcover, sitting up next to his wife asking whether he'd said something about a snap election the night before.
The Thursday night before the poll, after wrapping up his campaign with a speech in Auckland, Muldoon agreed to see me in his hotel room for a final interview before the vote. He said to come an hour after he'd finished speaking and he was found slumped in an armchair, wisps of hair cascading over his collar, and a spent bottle of red wine lying on its side on the floor.
The interview began with the question whether he'd felt he'd won the election. The head wagged from side to side and he had to be reminded he was being interviewed for radio and therefore had to speak. The question was asked again and the answer was straight to the point: "Nup."
Muldoon then went on to talk about his failed campaign and his own future. Hearing it on air the next morning, he immediately called a press conference, but rather than conceding defeat again, he claimed he was taken out of context. In other words, what part of nup don't you understand.
The rest is history and so was Muldoon.