The Soap Box: Tax always going to be Labour's Achilles heel
Author

Section

Publish Date

Friday, 15 September 2017, 5:58AM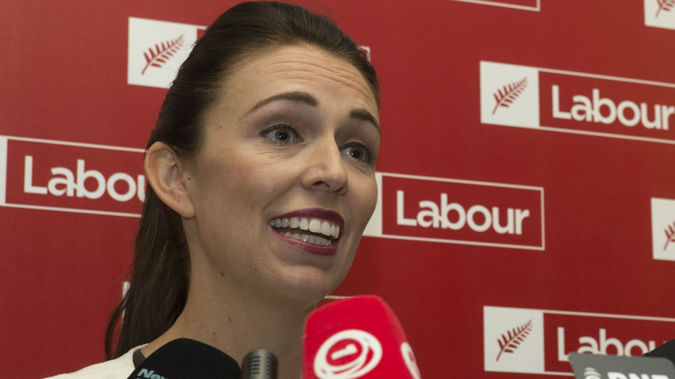 So the official line was that Labour listened to the people and the people wanted an input into how much and what type of tax they wanted to pay. So now there'll be no taxation surprises before the 2020 election.
In reality, Labour was spooked by the yawning Reid Research opinion poll showing it ten percent behind National and the backlash over what seemed like a taxation guillotine poised to roll hard working heads into a basket. But looking at last night's Colmar Brunton poll, putting it four percent ahead, perhaps the neck on the block was a bit premature.
Just a few weeks ago in a Prime Ministerial job interview with The Herald, Jacinda Ardern was adamant, sitting on a capital gains tax for one or maybe two years didn't seem right to her. Ardern's predecessor Andrew Little had said he'd take the idea into the 2020 election and let the voter decide. She recently, publicly reigned in her deputy Kelvin Davis when he suggested they'd be waiting until the next election to do it as well.
Shelving Little's idea, she agreed during the job interview, it was a Captain's call, the only person she consulted was her finance lieutenant Grant Robertson who she left to announce the back down. So there was something of a mutiny, tax was always going to be Labour's Achilles Heel just as it was at the last two elections.
When she did front up out down on the West Coast she brushed it off saying she was going to do politics differently, she'll listen to the people which she said is what leadership is all about. Well John Key was a master as dipping his toe into the pool of public opinion and gauging the ripple effect, as was Helen Clark, before him proceeding or withdrawing depending on the size of the wave.
In fairness to Ardern she hasn't had a lot of time on her side but the ripples on this one ran the risk of turning into a tunnel wave, allowing the possibility of National hanging ten back into the Beehive.
So who did make the call to delay the taxes for at least three years? She eventually got to the answer but not before the spin that she'd "always said it would take some time to work through the process, I'd heard from voters," she waxed, "who wanted me to turn around the housing crisis" and it occurred to her that this was a way to balance both.
It was her call, she rather unconvincingly said. Flicking her head away from the pesky questioner, the topic was changed and Grant Robertson was left to cope with the fallout. Now that was the Captain's call.