The Soap Box: Ardern has to try convince millennials, baby boomers to vote
Author

Section

Publish Date

Friday, 25 August 2017, 7:46AM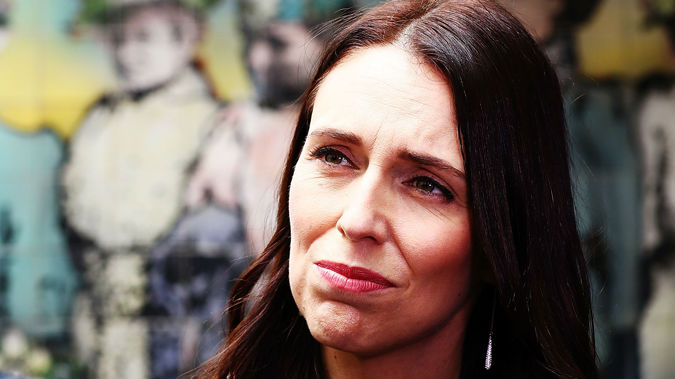 Okay so they've painted the front door even if the house is still the same but could it be the paint now beginning to show signs of flaking?
The last big telly poll showed Jacinda Ardern and Bill English level pegging when punters were asked who they'd prefer as Prime Minister, essentially that was a raw popularity test, and given the mania that surrounded the change in the Labour leadership a few weeks earlier, it wasn't all that surprising.
Prompt the punter, as the Herald-ZB-Kantar poll has done, and you get a different story when you ask who do you think would be the most capable of running the Government?
Before Labour decided to do to Andrew Little what they'd done to the five leaders they've had since Helen Clark, they were on a hiding to nothing and this poll shows that. 41 percent thought English was the most capable, compared to just ten percent for the recently departed. Since the change, the incumbent has actually increased his rating to 45 percent even if Ardern on 32 percent is certainly seen as more capable than her predecessor.
There are a couple of areas though where the 37-year-old Ardern can take heart. She actually beats English with young voters, those aged up to 29, but then trails him through the rest of the age demographic with the Prime Minister picking up the most significant gap in support from those aged 50 and above.
But she'll feel good about the most educated electorate in the country Wellington, where more people, 41 percent, believe she'd do a better job than English on 35 percent while in tinsel town Auckland, where she twice failed to win the central city seat, she's got a lot of work to win the confidence of voters there where the margin's the biggest, 29 compared to English's 51 percent.
So the trick for Ardern is to convince the lethargic Millennials to get out and vote which, as past elections have shown, would be no mean feat. The bigger ask for her is to win over those who generally do exercise their democratic right, the baby boomers.
She's putting in a lot of swat on that front, hiring the former telly Rottweiler Linda Clark to put her through her paces before the showdown with the man she describes as studious. For her sake she'll be hoping Clark is more successful with her than she was with Little.
And perhaps Ardern should tell her media trainer to be a little less sensitive when it comes to what was meant to be a light hearted nickname Jacinderella, which saw her starting a Twitter war declaring it sexist, reducing her to a poor scullery maid with an evil step-mum.
What's the bet she won't be rejecting the glass slipper though, even if it is offered by Winston Peters.