Matiu Workman: Let us remember all on ANZAC Day
Author

Section

Publish Date

Sunday, 24 April 2016, 9:45PM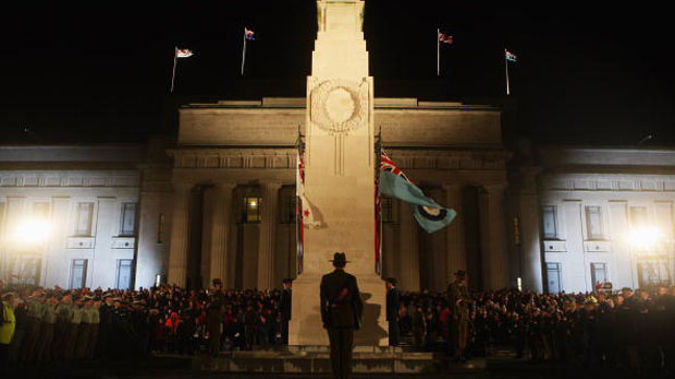 I was extremely fortunate to go through the full immersion Maori school system of kohanga reo, and kura kaupapa Maori, the Maori equivalents to kindergarten and primary/intermediate school respectively. It was there where I learnt a lot of the Maori language I have come to love as the years pass by and the anecdotes begin to fade.
But that's not what the story is about. Instead, it takes place on my first day of high school at Wellington's Taita College.
I'd been asked a few days earlier if I could take part in the annual powhiri for new students. They asked me if I could do a speech in Maori (whaikorero) on behalf of the new students. In a typical sheepish manner, I said yes without knowing what I'd got myself into.
When I was preparing my whaikorero, I got a little bit of help from my father, Kim. He guided me along the way and showed me the structure, and themes to use as part of the speech. You begin by honouring God, the creator of all things, as well as the meeting house (marae), the tangata whenua, and eventually your own party.
But the one that stands out to me to this day is honouring the people who had gone before us. Not only was I to acknowledge the passings of our own ancestors, but I had to honor those of the other group. It took me 14 years to ask my father why, and his response was that it was a means of cementing a relationship between groups, of working towards unification.
E nga mate o te wa, o te marama, o te tau
(To those who have passed today, this month, this year)
Ki nga mate kua wheturangitia
(Those who have become stars in the sky)
A matau, ara a koutou
(Of ours, and yours)
Kua tangihia, kua tukua, no reira takoto, takoto, takoto
(We've cried, and we've released you, so rest, rest, rest)


E nga mate o te wa, o te marama, o te tau


This morning, the 100th ANZAC Day dawns. Tens – if not hundreds - of thousands are expected to honour their fallen ancestors at dawn services, poppy laying services, and marches throughout this beautiful country of ours. For a number of us, we'll be doing it wearing a humble red poppy symbolising the fields where 18,000 Kiwi soldiers died in World War I, including 2779 deaths at Gallipoli.
Last year, attendances across New Zealand spiked. In Dunedin, as many as 20,000 crowded around the Queen's Gardens cenotaph. In Auckland, as many as 30,000 were in attendance for the Dawn Service, while Whangarei had 9000 people for their biggest-ever parade.


Ki nga mate kua wheturangitia


It's fantastic that more Kiwis than ever before are honouring our fallen. However, at what stage do we allow ourselves to break out of this constructed colonialist casing and in fact honour everyone (and every animal for that matter) in all sides involved in battle?
Kiwis are known for their generosity throughout the world, and ANZAC Day is a chance for us as New Zealanders and Australians to not only recognise the brave efforts of our soldiers, but of fellow soldiers of other countries. Of fellow soldiers who didn't want to go to war. Of fellow soldiers looking to defend their own territory against a self-proclaimed world order. From 'we will remember them' to 'we will remember all'. A matau, ara a koutou.
There's also little discussion at war remembrance services about our efforts in other warfares.
More material is being published about the ANZAC involvement in the Armenian Genocide, a shocking tragedy occurring at the same time as World War 1, where 1 million civilian Armenians were killed at the hands of the Ottoman Empire. Historian James Robins notes some Kiwis were killed defending Armenian refugees, while some travelled to the Middle East to help alleviate the suffering.
Surely it's time to bring these atrocities into the public sphere by the three other estates of society.
By remembering the actions of all, we have the opportunity to not only remember the terrible price our soldiers in New Zealand had to pay, but of all soldiers too.
Maybe then we will have a chance to not only find a common ground, but to work towards a sustainable peace. 


Kua tangihia, kua tukua, no reira takoto, takoto, takoto


I went on to give a whaikorero on behalf of the school for all new students every year until 2006, when I finished Year 13. I've never forgotten the whaikorero, its implications for honouring God, of honouring the space where we are gathering.
But perhaps most of all, I've never forgotten its implications of honouring those who have passed on from both sides.
Let us remember all.