Programme Info October 8 2017
Section

Publish Date

Sunday, 8 October 2017, 7:41AM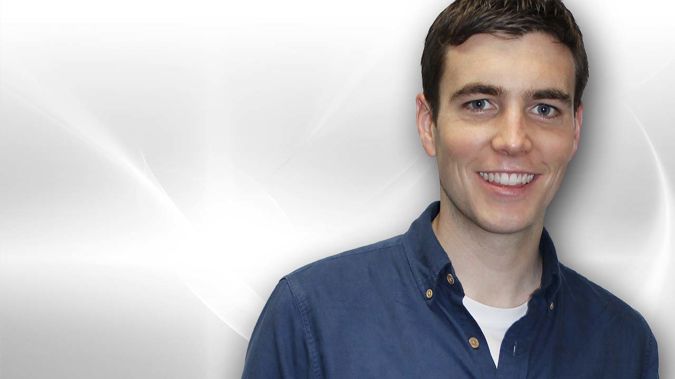 FRANCESCA RUDKIN: Movies
Blade Runner 2029 - Starring Ryan Gosling, Harrison Ford, Ana de Armas, Sylvia Hoeks, Robin Wright, Jared Leto and Dave Bautista
Francesca's verdict: 4 out of 5


And a Stanley Tucci film - Final Portrait starring Geoffrey Rush and Armie Hammer
In 1964, American writer James Lord is asked to sit for a portrait by artist Alberto Giacometti.
Francesca's verdict: 3.5 out of 5
http://www.nzherald.co.nz/entertainment/news/article.cfm?c_id=1501119&objectid=11928971
NICI WICKES: Food
Food facials!  The recipe and audio are on our page or for or more inspiration visit  http://www.niciwickes.com/  or her Facebook page https://www.facebook.com/#!/niciwickes
TARA WARD: Screen Time
*Psychological drama Doctor Foster returns (Monday, 8.30pm*, TVNZ1)
*Special encore screening of Tom Petty documentary (Tuesday, 8.35pm, Prime)
Classic Albums: Damn The Torpedoe – Released in 1979, Damn The Torpedoes has long been regarded as a classic, demonstrating the musical and song writing of Tom Petty and his amazing backing band, the Heartbreakers.
*Local documentary series Decades in Colour is back (Sunday 8.30pm, Prime)
Presented by Judy Bailey, the most iconic of New Zealanders, this new season of Decades In Colour travels all the way from the war-torn 1940s to the tumultuous 1980s, discovering stories about HOME, WORK and PLAY, from the inside out. 
*Applications are open now for Heartbreak Island
What would you choose, love or money? Heartbreak Island will set hearts racing and temperatures rising. 20 singles, between 20-35, will take up residence on a tropical island resort. They'll need to put their hearts on the line, to find their perfect match and be in with a chance to win $100,000.
https://www.tvnz.co.nz/shows/heartbreak-island/apply
BOB CAMPBELL: Wine
Bob's best buy: Villa Maria 2017 Cellar Selection Pinot Noir rose, Marlborough $17.99
The median price for Rosé is above $20 and this wine is a couple of bucks less than $20. It's made from Pinot Noir grapes which are relatively expensive to produce and the wine is very good. I particularly like the wine's charm and delicacy. It's got a suggestion of sweetness that's nicely balanced by gentle acidity. Cherry, strawberry and spice are the dominant flavours.It's only just released so the only outlet I could find online is Villa Maria's winery near Auckland airport. It's certainly worth visiting the winery, if only to have a fossick through some of the limited edition wines that you won't find anywhere else. If it's a bit of a stretch getting to their winery I would expect the wine to be widely available nationwide in a month or two.
Match it with smoked salmon although the colour match is probably an influence there. It's great with lightly spicy Thai curries, most seafoods and particularly good with pork and ham. You can also enjoy it without the complication of food – I like Rosé as an aperitif before a meal.
Rosé is best enjoyed within a year or two of release while it is still deliciously fresh. For that reason only every buy Rosé that's sealed with a screwcap which more than doubles the drinking window when compared to cork. Fresh is definitely best.
RUUD KLEINPASTE: Gardening
Dust off the gloves.  Dig out the spade.  Get ready to get your hands dirty.   National Gardening Week is coming up 6th-13th  October.
The Week aims to foster a love of gardening with a focus on growing not only plants but friendships, good health, strong communities and an appreciation of ecosystem services. 
This year's National Gardening Week is about getting everyone into the garden, whether experienced, passionate gardeners or just starting out. 
During the week people are encouraged to help out in their community garden, lend a hand in a neighbour's garden or get stuck in to their own.  Not quite sure where to start?  Seek out a local knowledgeable gardener and learn. 
Kiwis love their gardens – whether it's a quarter acre or a few pots on the deck – everyone can experience the joy of gardening.  It's good for the soul!
To kick off National Gardening Week, from 1st-13th October Yates will be giving a free packet of seeds to everyone who registers online at www.yates.co.nz/nationalgardeningweek
10 things to do during National Gardening Week:
*Begin a bee friendly garden - blue, purple, white and yellow-flowering plants are their favourites
*Brighten up the garden with a hanging basket of flowers – or fill with strawberry plants
*Plant microgreens for the kitchen window sill
*Feed your plants to get them ready for the Spring growth spurt
*Start a compost bin or worm bin to convert kitchen scraps into a valuable plant food
*Volunteer for a local replanting programme
*Join your local garden club
*Lend a hand in your community gardens
*Hold a working bee and help out a neighbour or… get involved in your local primary/Intermediate school; they often have a garden – and if it's a "Treemendous School" that garden is a classroom too!
*Visit a Botanical Garden or local park and stop and smell the roses
Most important tip:
If you start your own garden: start small… just one raised bed…. And grow something you and the kids are interested in; do it for a year and if it works for you: EXPAND!
MIKE YARDLEY: Travel
The Bach of the Year Awards - For more information on the Bach of the Year awards, Mike's  article is on the website www.newstalkzb.co.nz/lifestyle
CATHERINE RAYNES: Books
Mirror Mirror by Cara Delevingne, Hachette $20
A Column of Fire by Ken Follet, Pan Macmillan $50 Hardback
ANDREW DICKENS: Music
Miley Cyrus 'Younger Now' - Andrew's verdict: 6/10
So here's a confused artist.  After the headline hogging and outrageous behaviour this is quite an abrupt u-turn.  It's perfectly pleasant.  She has a strong sultry voice that does evoke beaches, and sun and Lana Del Rey on speed.  The songs are breezy.  But there's just something missing.  The kids will be underwhelmed. The parents will be surprised that they can tolerate it but it leaves her in a bit of a limbo.  But at least she's started growing up and put some clothes on.