Programme Info: February 11, 2017
Section

Publish Date

Saturday, 11 February 2017, 12:15PM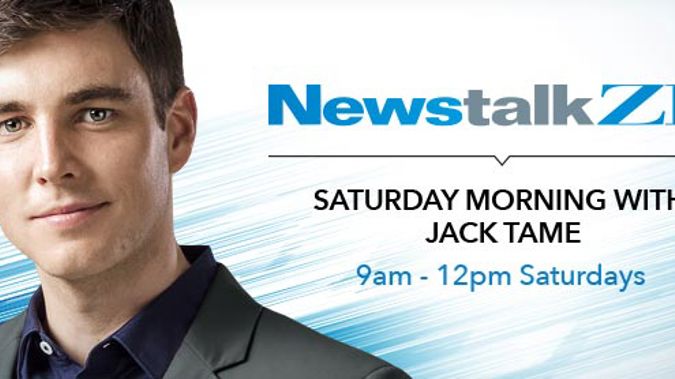 SPECIAL GUEST: Nigel Latta
Mind Over Money with Nigel Latta debuts on TVNZ 1 on Monday, February 13 at 8pm, and will stream on TVNZ OnDemand.


Francesca Rudkin: Movies
Jamie Dornan and Dakota Johnson return as Christian Grey and Anastasia Steele in Fifty Shades Darker                
Francesca's verdict: 2.5 stars
http://www.nzherald.co.nz/francesca-rudkin/news/article.cfm?a_id=276&objectid=11799015
Matthew McConaughey stars in Gold
Francesca's verdict: 2.5 stars
http://www.nzherald.co.nz/francesca-rudkin/news/article.cfm?a_id=276&objectid=11795935
NICI WICKES: Food
Peach Cake! This cake is an adaptation of a Russian apple cake recipe that works just as perfectly with peaches. Their summery scent and pinkish hue and the sheer proportion of fruit to batter is staggering. Despite there being no fats (butter or oil) this cake always seems like a miracle to me in how moist and delicious it is. The recipe is on our website but for more inspiration visit  http://www.niciwickes.com/  or her Facebook pagehttps://www.facebook.com/#!/niciwickes
LYNDA HALLINAN: Gardening
Once upon a time no country childhood was complete without an annual slashing of the ankles and wrists while foraging for ripe blackberries, but these days these vicious noxious brambles have largely been eradicated, or are in the process of being eradicated, by council weed contractors. 
What to do? Grow your own. Unfortunately, or fortunately (from an environmental perspective) the varieties available to gardeners aren't as vigorous and they don't seem as delicious as the old-time thugs.
The friendliest variety for home gardeners is thornless 'Black Satin'. It's widely sold in garden centres, has small but juicy berries in late summer/early autumn and has wonderful autumn colour to its leaves. Train the vines horizontally along wires for more fruit, and prune off the old fruiting canes once they've done their dash. There's no need to feed bramble berries but if you must, just use a general garden fertiliser to maintain their vigour. 
The other variety I grow has much better berries. It's called Karaka Black and it's a hybrid of two American blackberries, with fruit that's as big as a boysenberry but twice as long. Oh my, they taste fantastic, but when I planted this I was told it was "mostly spineless" which ain't true in the least. The canes are terribly prickly and much more rampant than Black Satin, so I suspect I will live to regret planting it. 
Best advice for thorny blackberries, or indeed raspberries and boysenberries, would be to plant them in their own sunny, free-draining bed, preferably contained on all sides by concrete paths or wooden retaining walls, so they hit a physical barrier when they try to spread. 
Blackberry and apple crumble....mmmm.... the first apples are ripening now too. 
MIKE YARDLEY: Travel
Fresh Finds in Milan! For more tips on exploring Milan, check out Mike's article on the website www.newstalkzb.co.nz/lifestyle
CATHERINE RAYNES: Books
The Last Act Of Hattie Hoffman by Mindy Mejia, Hachette $35  
Love Lies and Linguine by Hilary Spiers, Allen and Unwin $33
ANDREW DICKENS: Music
T2 Trainspotting Soundtrack - Andrew's verdict: 9/10
It's great.  Nostalgic in places.  Moving in places.  Embued with the same edge as the films.  The first one is iconic.  This one is a fitting follow up.