Programme Info September 23rd
Section

Publish Date

Wednesday, 27 September 2017, 5:33PM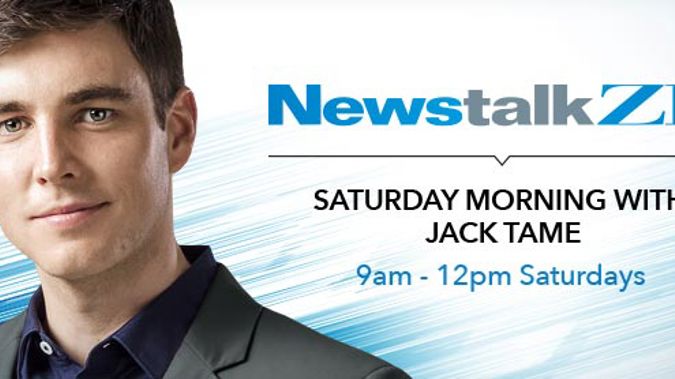 SPECIAL GUEST: Al Brown - chef and author
His new book is Eat Up New Zealand, Allen & Unwin $65
He's touring with the book:
1 Oct – Queenstown
2 Oct – Wanaka and Dunedin
3 Oct – Ashburton and Christchurch
4 Oct – Kapiti Coast and Wellington
5 Oct – Wairarapa
6 Oct – Hawkes Bay
Full details are here: https://albrown.co.nz/latest/tour
FRANCESCA RUDKIN: Movies
The Lego Ninjago Movie with the voices of Olivia Munn, Justin Theroux, Jackie Chan
Francesca's verdict: 3.5 out of 5
Emoji Movi  with the voices of James Corden, Sofia Vergara, Patrick Stewart
Francesca's verdict: 2 out of 5
And documentary Kedi - Documentary profile of seven of the thousands of cats that roam Istanbul, each neither tame nor wild.
Francesca's verdict: 3.5 out of 5
TARA WARD: Screen Time
Emmy's round-up: big winner was The Handmaid's Tale (Lightbox)
A new series of reality show My Kitchen Rules begins Monday night (TVNZ2, 8.00pm)
Star Trek is back! New series — Star Trek Discovery — premieres Monday (Netflix) 
We have a date: Will & Grace returns to TV2 next week (Monday 2 Oct, TVNZ2, 8.30pm)
PAUL STENHOUSE: Technology
Something you're bound to see on shelves around the country very soon… the next generation of home security systems.
So what what makes these different?
They're connected to the internet, of course! And they're big into video!
Google's parent company Alphabet owns a few other interesting companies too.. one of those is Nest which announced this week it's now entering the increasingly competitive home security market.
This week they announced the Nest Hello. How it works.. when someone presses your doorbell, the camera activates and sends your phone an alert. You can instantly see a live stream of who's there and talk to them.. if you don't like what you see, you can sound an alarm.
Two benefits: gives the illusion that you're home OR they now know they've been captured on video making them easier to be caught.
Each company has a slightly different offering.. some offer camera connected flood flights, indoor motion detection cameras, Nest Hello's unique feature is that it can detect a person at the front door, even if they don't ring the doorbell.
Nest Hello launches in the USA in 2018. Of the popular brands in the USA, only the Ring is available in NZ. The Ring Connected Doorbell from Harvey Norman is available for around $300.
MIKE YARDLEY: Travel
Stepping Out in Montreal! For more tips on dipping into Montreal, Mike's article is on the website www.newstalkzb.co.nz/lifestyle
CATHERINE RAYNES: Books
Chasing the Cup: My America's Cup Journey by Jimmy Spithill, Bloomsbury $27
The Mummy Bloggers by Holly Wainwright, Allen & Unwin $33
ANDREW DICKENS: Music
The Killers 'Wonderful, Wonderful' - Andrew's verdict: 7.5 out of 10
The Killers have always been over the top but lost their mojo since their second album.  The mojo is back.  A swaggering disco rock album with some baffling yet epic themes.  It's not as good as their first two albums but frankly,  that would be quite a trick if it was.  They're touring New Zealand next year and these songs are going to sound just fine.