Smalley: I salute the NRL for supporting same-sex marriage
Author

Section

Publish Date

Thursday, 28 September 2017, 7:48AM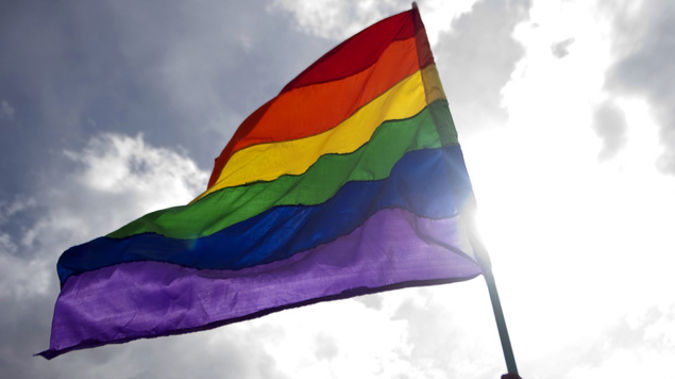 Australia and its blokes. 
The blokes who love footy and drink beer and "throw another snarler on the barbie, mate". Those blokes. 
They live and breathe sport and the ocker way of life. 
And it's from within those communities that the same-sex marriage "yes" campaign has such support. 
The sporting codes have thrown their weight behind the 'yes' vote, encouraging Aussies to vote for equality in the postal vote that's underway now.
The NRL is supporting it. The ARU. Australian cricket. The AFL. Netball Australia. Australian Football. The list goes on. All back the 'yes' campaign. 
And in the NRL grand final this weekend, the pro-gay song "same love" will be performed by Macklemore as part of the half-time entertainment. 
It was number one in Australia four years ago and it's critical of homophobia in rap music.
Among its lyrics is the line "no freedom 'til we're equal, damn right I support it". 
And so it will be performed at half-time in the NRL grand final this weekend. 
But it shouldn't according to former prime minister Tony Abbott. 
He said the song should be banned. 
It's sport, he says. And the coalition for marriage, the mouthpiece for the 'no' campaign, says it will turn the grand final in a "P.C lecture theatre," and it will make people watching the league feel uncomfortable. 
The NRL, good love them, is standing firm. 
One of the great bastions of blokiness says it's an inclusive game, and it would be hypocritical to have inclusiveness as one of its values, and then not deliver on it.  The song will play, they say. 
Tony Abbott is not going to let this go, though. He said voting 'no' is the best way of stopping political correctness in its tracks. 
I can't understand his reasoning? Why is equality "politically-correct"?
And one other question. Tell me this. Why is that it's men who are always so outspoken on this issue of same-sex marriage? Why is that we don't hear women in the same numbers, and with the same ferociousness, advocating so strongly against same-sex marriage? Why is it always the Tony Abbots of the world who feel so strongly that two people of the same sex shouldn't be allowed to love each other? 
What's with that? 
I salute Australian sport for their stance on this, and in particular to the NRL who are holding firm on this issue this weekend. 
Love is love. It doesn't matter who or what, just as long as you have the capacity to love.