Rachel Smalley: Corporates the leaders in fight against Trump
Author

Section

Publish Date

Wednesday, 8 February 2017, 6:59AM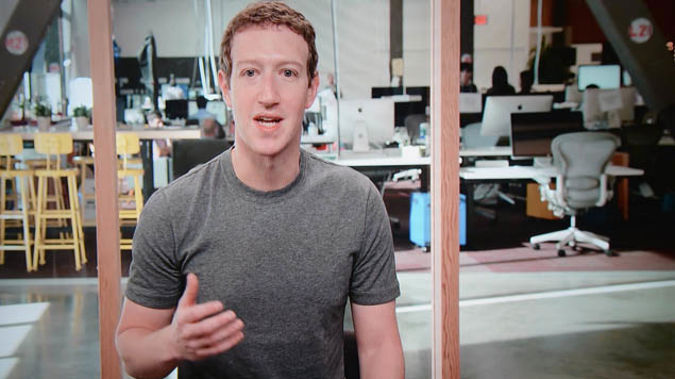 In this ever-changing political world, increasingly I think it's corporates who are poised to become our greatest influencers. 
Take the situation with President Trump's immigration ban. Another 30 American technology firms have just signed a brief that opposes Trump's Executive Order.
That means 127 technology firms have now put their name in lights and said Trump is out of line. And they're big signatories too.
Apple. Tesla. Adobe. Microsoft. HP. Evernote.  Facebook.  Twitter. Netflix.  LinkedIn.  Ebay. And so it goes on.
All say the ban "inflicts signficiant harm' on their businesses, and it's unconstitutional. That order, you'll know, bans Syrian refugees indefinitely, it has halted the refugee programme in it's entirety for three months and suspended entry to citizens of seven Muslim-majority countries.
The tech companies argue the ban does not make America more secure. Quite the opposite, in fact. And they say it is undermining American business interests
Sure, it's the public who vote Governments into power, but it's Corporates with a high-tuned social conscience who are increasingly positioning themselves to hold Governments accountable.
The corporate resistance to Trump is growing. His voter base is largely white disenfranchised Americans - white, male, undereducated and poor - but as a Republican and a very successful businessman, a chunk of his voter base will reside in the corporate world too.
A corporate world that is rebelling. The giant that is Starbucks, for example, says it will hire 10,000 refugees over the next five years in the 75 countries that it does business. And it will start that recruitment process in America. AirBnB says it will attempt to provide free housing to those banned from entering the U.S.
These are huge, influential companies.
Here and on a lesser scale, I think back to the Syrian crisis when it arrived in Europe and we were in the midst of the Forgotten Millions campaign, raising money to help some of those caught up in that crisis.
The Government here was fairly indifferent to it, but at a fundraising Gala Dinner the corporates all jumped on board. I contacted some of our biggest brands - The Warehouse, all of the banks, Spark, Villa Maria, Air New Zealand, Fisher and Paykel - and when they threw their weight behind it, buying tables and offering up some incredibly generous items to auction.
Then the call came through from the Prime Minister. The Government got on board and threw over a million dollars at it. National's big corporate voter base felt compelled to act. The Government, in response, answered that call.
Now in the States, we're seeing Corporate America publicly take on the President. Look at the half-time entertainment at the Superbowl. Budweiser and Coca-Cola used their multi-million dollar advertisements to make sure the 100 million viewers knew they opposed Trump's nationalist agenda on trade and immigration.
Yes, there is some self-interest in this, but it's about American values too. Trump has promised less regulation and lower taxes. These are policies that corporates traditionally jump at, but the issue here is, at what social cost?
I think this will dominate Trump's presidency. Corporates, in their bid to challenge Trumpism, are poised to become the big political influencers of his era.