Rachel Smalley: Carrington NZ's supreme athlete
Author

Section

Publish Date

Friday, 10 February 2017, 6:52AM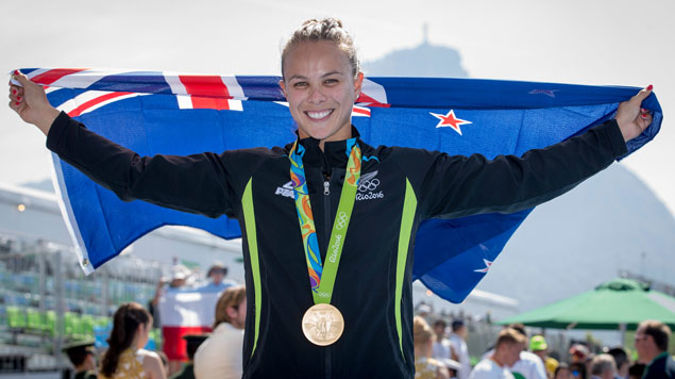 The kayaker Lisa Carrington has claimed the top award at the Halbergs overnight.
She won sports woman of the year and went on to win the Supreme Halberg award too.
It was a tough field - she beat mahe drysdale who won sportsman of the year, para-athlete Liam Malone, and the rowing par of Peter Burling and Blair Tuke.
How do you chose a winner out of that field?
Well, you'll remember Carrington won gold in the K1 200m in Rio, and bronze in the K1 500m - and the K1 500m is 'the' event in kayaking but not her speciality event. She wasn't favoured to medal in that race. And yet she held on by the barest of margins to win the bronze.
What an athlete she is - and also the first New Zealand woman to claim multiple medals at an Olympics.
In that sense, she stands alongside the likes of Danyon Loader, Peter Snell and Ian Ferguson.
Carrington's achievement in the kayak is up there in lights. And she was up against a tough field to win the women's top award too - Valerie Adams, the canoeist Luuka Jones and golfer, Lydia Ko.
Honestly, women's sport is in rude good health in this country.
Eliza McCartney won the Halberg sporting moment of the year with that 'out of the blue' bronze medal in the pole vault in Rio. And what a moment that was.
And Carrington's coach, Gordon Walker, rightly-so won coach of the year.
So how did it all come about for Carrington?
Well, like thousands of kiwi families, it all started at the beach when Carrington was a littlie. Her dad signed her up to 'nippers' at the Ohope beach surf club and she started pottering around in the water.
By her own admission she was quite reserved and shy as a child, but that gave her confidence and away she went. A pretty standard start in life, but a few years later she's at the Olympics, medalling twice.
Part of what I've always thought made Carrington so brilliant is her mind. Her temperament. She's a cool customer. Nothing ever seems to rock her, and she consistently says it's a privilege to do what she does. How refreshing.
She's kept her head down, she's worked hard, incredibly hard, and now she's been judged our supreme athlete.
Congratulations to her.