Watch: Las Vegas shooting: 'I felt him get shot in the back'
Author

Section

Publish Date

Tuesday, 3 October 2017, 9:32AM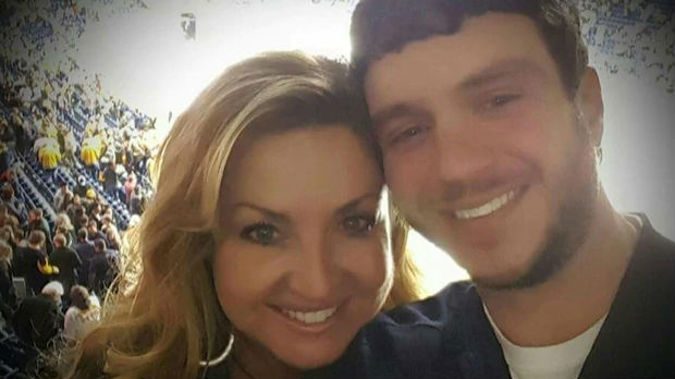 Warning: Distressing content
The first victims of the horrific Las Vegas shooting that left 58 dead and more than 500 injured have been identified.
Sonny Melton, 29, Jordan McIldoon, 23, Quinton Robbins, 20, and Denise Salmon Burditus were killed when 64-year-old Stephen Paddock opened fire on 22,000 people at a country music concert.
READ MORE: Live: Vegas massacre: 58 dead, 515 hurt in worst US shooting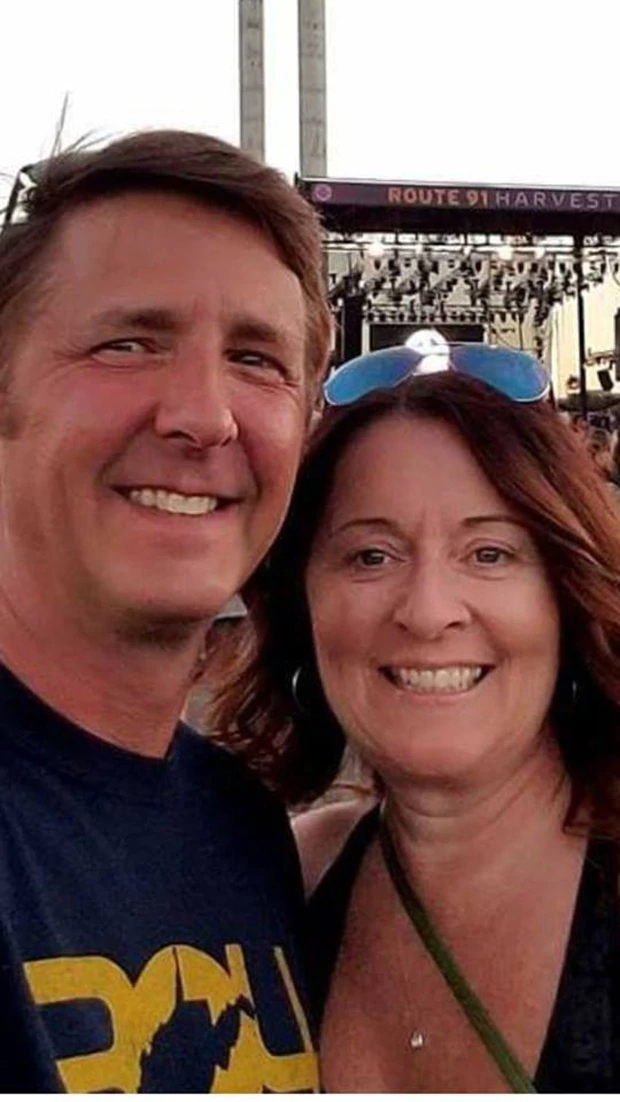 Denise Salmon Burditus pictured with her husband Tony at the festival just 13hrs ago. (Photo / Facebook)
Melton was watching country music star Jason Aldean at the Route 91 Harvest Festival in Las Vegas Village with his wife when Paddock opened fire.
"At this point, I'm in complete disbelief and despair. I don't know what to say. Sonny was the most kind-hearted, loving man I have ever met. He saved my life and lost his," Heather Gulish Melton said in a statement to Fox 17 News.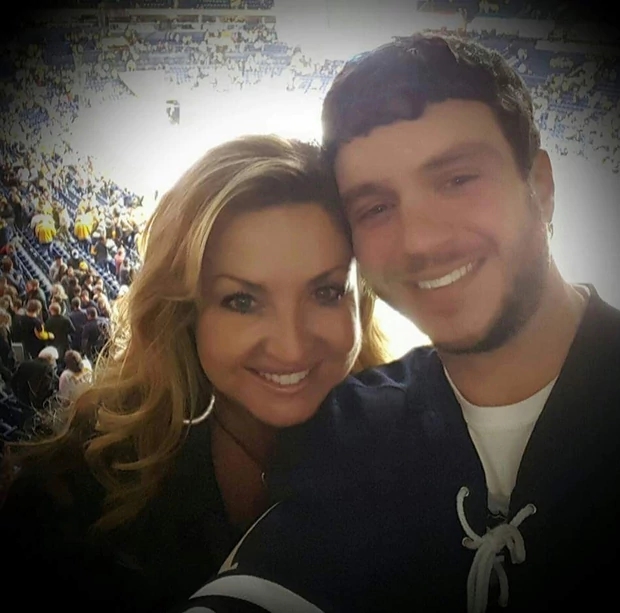 Sonny Melton was attending the concert with wife Heather Gulish Melton when he was shot dead. (Photo / Facebook / Sonny Melton)
Melton, a registered nurse from Tennessee, "checked in" to the concert on Facebook, with loved ones expressing their condolences under the post.
"He saved my life. He grabbed me and started running when I felt him get shot in the back," Mrs Gulish Melton, a surgeon, told WSMV.
"I want everyone to know what a kind-hearted, loving man he was, but at this point, I can barely breathe."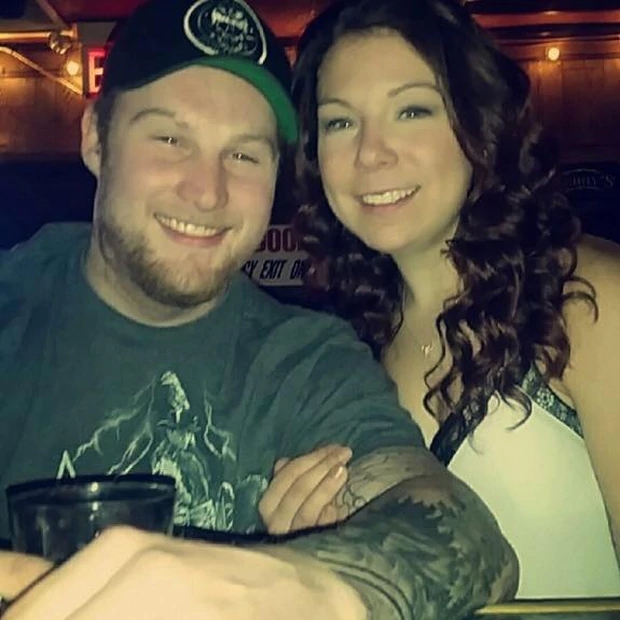 Jordan Seymour McIldoon, left, was killed in the attack. (Photo / Facebook / Jordan Seymour McIldoon)
Jordan McIldoon, 23, of Maple Ridge in British Columbia, Canada, was attending the festival with his girlfriend, his parents told CBC.
They said he was a heavy-duty mechanic apprentice and about to start trade school.
"We only had one child," they said. "We just don't know what to do."
According to a Facebook post by Heather Gooze, a woman who was on the scene, McIldoon died in her arms.
"Friends and family, I am ok. I am right outside of the festival grounds. We are not allowed to go anywhere. I am with a young man who died in my arms! RIP Jordan mcildoon from British Columbia. I can't believe this just happened!!!" she wrote on Monday.
Quinton Robbins, 20, from Nevada, also died on Sunday night, with his aunt describing him as "the most kind and loving soul".
"Everyone who met him, loved him. His contagious laugh and smile. He was truly an amazing person. He will be missed by so many, he is loved by so many," Kilee Wells Sanders said.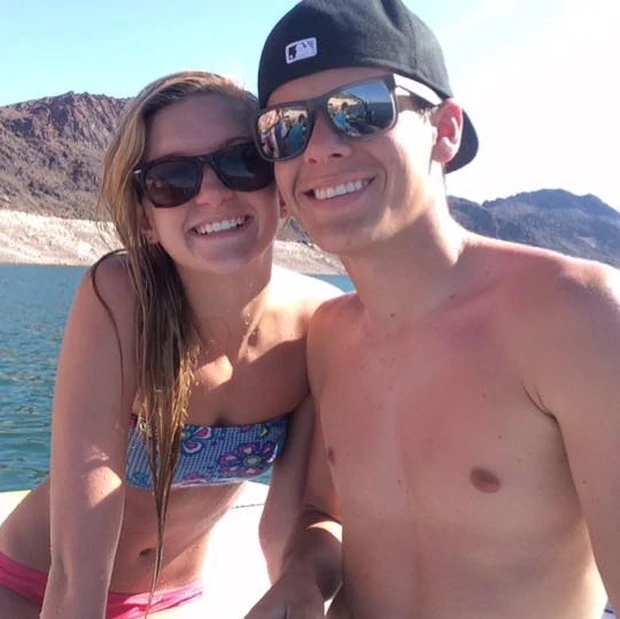 Quinton Robbins was killed in the shooting.
Robbins was a student at the University of Nevada-Las Vegas, and worked as a recreational assistant at the City of Henderson.
"Quinton was a pay-it-forward kinda guy," family friend Tyce Jones told Newsweek. "Always had a smile on his face and was a nice guy. He loved his family and loved to coach his little brother's flag football team. He will be missed."
More than 500 people were injured in the deadliest mass shooting in US history.
Australian authorities are making urgent calls to determine if any Australians have been caught up in the attack.
"The Australian Consulate-General in Los Angeles is making urgent inquiries with local authorities to determine whether any Australians have been affected by a shooting incident at the Mandalay Bay Resort and Casino in Las Vegas," a Department of Foreign Affairs and Trade spokeswoman said.