Raqqa in rubble as Britain, US claim victory over ISIS
Author

Section

Publish Date

Saturday, 21 October 2017, 11:32AM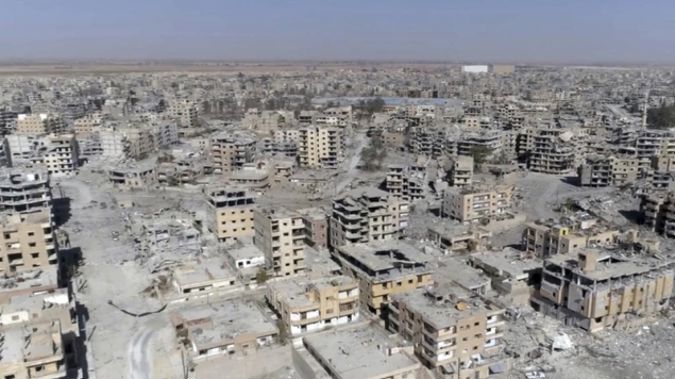 British and American leaders are congratulating themselves and their forces for the ridding of ISIS from their Syrian stronghold of Raqqa.
Donald Trump is claiming credit for Islamic State being driven out of the Syrian city which until now has been the effective capital of the so-called IS caliphate.
Now only a few pockets of fighters remain and the President has been quick to implicate himself as part of the victory.
"I totally changed the attitudes of the military and they have done a fantastic job, ISIS is now giving up, they're raising their hands, they're walking off."
Menawhile British Defence Secretary Michael Fallon is also congratulating his forces, for their part in the offensive saying it's a big victory.
"Raqqa was the capital, the head of the snake, the capital of this evil cult and the fall of Raqqa really is significant news."
The battle has reduced Raqqa to rubble, but Mr Fallon said the fight will go on.
"It's a very important defeat of Daesh terrorists, and that will help keep us safer in Western Europe. It is not the end of the campaign and we will continue RAF strikes against those terrorists until they are finally rooted out."