More than 200 dead in Mexico quake, search for survivors continues
Author

Section

Publish Date

Thursday, 21 September 2017, 6:23AM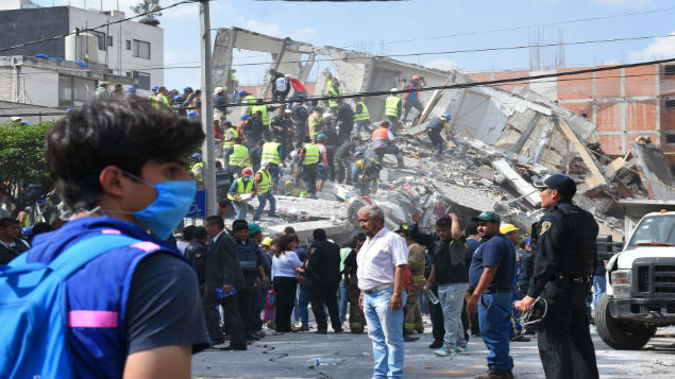 A major rescue operation is underway in Mexico, after the deadliest earthquake to hit the country in 30 years.
At least 217 people have been killed in the quake, and many more are still trapped under collapsed or damaged buildings.
The 7.1 magnitude quake happened on the anniversary of the devastating 1985 earthquake that killed thousands of people in the Mexican capital.
Rescuers are still trying to reach survivors trapped under collapsed buildings.
The Economist Mexico chief Richard Ensor said rescuers are pulling through the rubble with their bare hands.
"There's the calls for silence, complete and utter silence, as hundreds of people stand by so that they can listen for any survivors who might be crying out for help."
Ensor said since the quake of 1985, building regulations have been ramped up and quake alerts have been installed.
"For that reason a lot of those buildings that are still standing may have fallen if those lessons hadn't been learnt."