Frantic rescue efforts continue at Mexican school
Author

Section

Publish Date

Friday, 22 September 2017, 6:19AM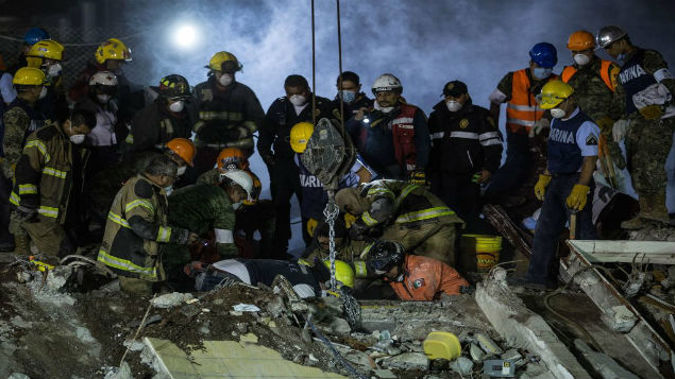 A complex search and rescue operation is continuing in a bid to save a 12-year-old girl from beneath a collapsed school in Mexico.
Rescuers are working around the clock, the girl has been trapped since the 7.1 magnitude quake, which has so far claimed at least 237 lives.
Rescuers hope other children are also alive under the rubble with her.
CNN correspondent Miguel Marquez said engineers are trying to find a way to reach the girl safely.
"It is very difficult for them to dig into the school for fear of collapse of the building [there's] lots of activity here lots of concern."
The 7.1 magnitude quake has killed at least 237 people so far.
Marquez said rescuers still hope to reach the girl alive, and hope other children may still be alive as well.
"We are in a quiet period right now, they have been working through the night at this school they believe they are getting close to the 12 year old girl right now."
Rescuers have plucked 50 survivors from the rubble so far and are vowing to continue their efforts.