Dozens arrested at St Louis riots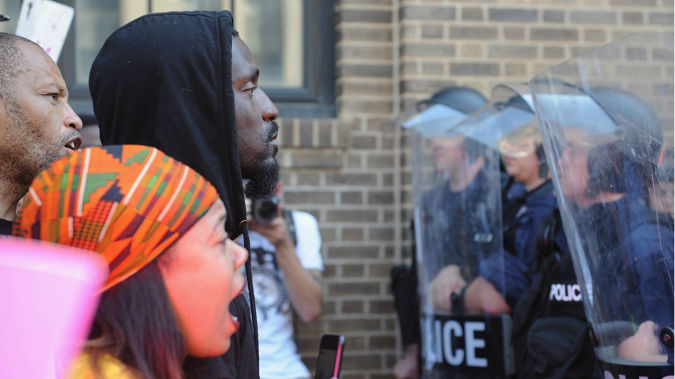 Protests in St Louis over the acquittal of a white policeman who had shot a black man have turned violent for a third night running as police in riot gear used pepper spray and arrested dozens of demonstrators.

Demonstrators had gathered in the city centre for a protest that started peacefully but turned disorderly after dark, following the pattern seen on Friday and Saturday.

Protesters smashed windows and attempted to block a ramp to an interstate highway, police and witnesses said.

Most police and protesters left the area after about two hours, though police continued ordering people to disperse.

Officers tackled some protesters who defied police orders, and more than 80 people were arrested.

The protests in St Louis follow the acquittal on Friday of former police officer Jason Stockley, 36, of first-degree murder in the 2011 shooting death of Anthony Lamar Smith, 24.

The violence evoked memories of the riots following the 2014 shooting of a black teenager by a white officer in nearby Ferguson, Missouri.

Serious clashes broke out in 2014 in Ferguson, a suburb of St. Louis, following the killing of 18-year-old Michael Brown by a white police officer who was not indicted.

The Ferguson protests gave rise to Black Lives Matter, a movement that has staged protests across the United States.