Ardern 'confident' she can find common ground with NZ First
Author

Section

Publish Date

Monday, 25 September 2017, 5:19AM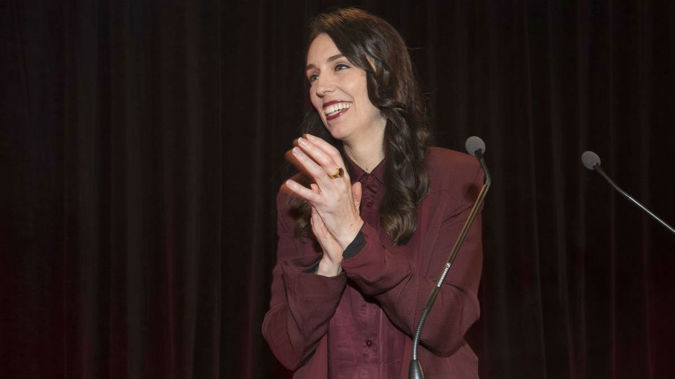 Jacinda Ardern is confident she can find common ground with New Zealand First's leader as she leaves him to ponder his next move.
She said she hasn't spoken to Winston Peters and it's clear he's taking some time out before that happens.
The Labour leader is making assurances there are shared views between the two parties.
"There are common themes, common views around issues like education, common views around issues like forestry, but again - it's not a negotiation I'm going to conduct here."
Ardern said she hopes special votes will see a boost for the left, but won't rule out going into negotiations before they're all counted by early October.
"We are here ready to have those conversations and in the meantime, we'll be using that time to make sure we're prepared for a productive conversation and one that we can produce as quickly as we can."
Ardern said she hadn't spoken to NZ First leader Winston Peters yet, and it's clear he's taking some time to think things over.
Ardern said she won't concede if the current vote share doesn't shift.
"Ultimately that will only happen once a stable Government has been formed - that's the only point that there will be a concession."
Meanwhile, Ohariu's interim MP is not sounding confident he'll keep the position
There were less than 700 votes between the National and Labour candidates
Labour's Greg O'Connor is currently in the lead, but he said he's not sure he'll hold the electorate after the special votes have been counted
"Certainly there's a lot of specials out there this year, so until they're counted, it's hard to start too much long-term planning."
Following the election, Wellington is on the lookout for a new deputy mayor, as Paul Eagle's been elected as the new Rongotai Member of Parliament
He said as he makes the move from local to central government he's looking forward to the new challenge, and is expected to be resigning this week.
"I do intend on resigning - I'm taking advice [as to] what would be the best day. I'm feeling exhausted but also excited about joining a renewed Labour Party in Parliament."
He's taking over from Annette King, and says he's got big boots to fill.
"She's been someone who's represented the area for 24 years - people loved her. I've certainly served my apprenticeship with her for the last seven years, and I built that trust up and I think that result was shown in the victory that I got."