No problem with Jones' plans, PM says
Author

Section

Publish Date

Monday, 4 December 2017, 9:24PM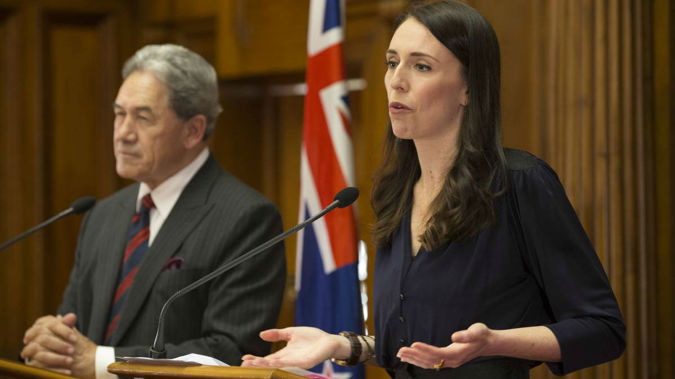 Prime Minister Jacinda Ardern said yesterday she and Shane Jones are "essentially talking about the same thing" when it comes to his work-for-the-dole scheme.

The regional development minister, a New Zealand First MP, came out with his scheme at the weekend, saying he would no longer be silent about young people sitting around, doing nothing and collecting the dole.

Jones said he would announce four projects by Christmas that would deliver jobs, and those offered them would be "made to work" or face consequences.

He has a $1 billion regional development fund to use for the projects.

Ardern said the key is Jones said the young people would be paid the minimum wage, which is more than the dole.

She doesn't use the phrase "work-for-the-dole", and prefers to call it a Work Ready Scheme.

"We're using a different title because some people were confusing it with old schemes where an individual would work for their dole payment when legally they should have been receiving the minimum wage," she said at her post-cabinet press conference on Monday.

"We can call it whatever we like - ultimately it's about jobs for young people and it's good for New Zealand."

Ardern said a sanctions regime already existed to cover people who were offered jobs or training and refused to take them up.

"That gives us the opportunity to achieve the outcomes we want, but I want to take it to cabinet for discussion," she said.

National is highlighting the differences between Labour and NZ First over the scheme, and says cabinet won't approve it the way Jones has described it.

"He's in favour of work-for-the-dole, she wants a training programme," economic development spokesman Simon Bridges said.

"He wants it to be compulsory, she wants to put it in front of cabinet - which won't support it."
- NZ Newswire