Government pledges $27m for Auckland City Mission
Author

Section

Publish Date

Thursday, 31 August 2017, 9:38AM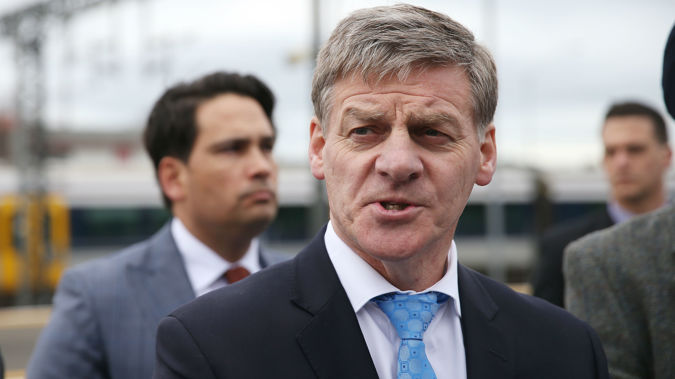 The Government will put $27 million toward Auckland City Mission's plans for a $75 million housing complex for the homeless in central Auckland.
Social Housing Minister Amy Adams and Prime Minister Bill English made the announcement this morning, as well as an expansion of the Housing First project to help homelessness to include Christchurch, Tauranga and Wellington.
The Government has faced flak over the homelessness issue and the announcement during an election campaign is aimed at trying to address any perception it has let the issue get away on it.
English said the announcements were the result of several years work and the decision to work with those in need on an intensive one on one basis.
"You can get your arms around these problems if you see the individuals."
The City Mission rebuild aims to redevelop its central Auckland premises into 80 new studio and one bedroom units.
English said $18 million would be provided up front and the remaining funding as required. The City Mission and wider Auckland community would cover the remainder of the $75 million cost.
The Government would provide ongoing support by giving the income-related rent subsidy to those in the units, expected to take total funding to $78 million over 25 years.
He said the 25 year commitment was important because it meant the Mission was not reliant on year by year grants and could ensure it was sustainable and had the flexibility to deal with tenants in the way it felt best to change their lives.
The complex rebuild is due to begin next year and be completed by mid 2020.
The Housing First expansion will provide support for up to 450 more people facing chronic homelessness and is aimed at getting people sleeping on the streets into homes and provide them with broader help to get their lives on track.
Adams said it had been successful in Hamilton and Auckland and the extra places would see Tauranga, Christchurch and Wellington benefit as well.
The places would be allocated as follows:
100 to Auckland on top of the 472 already provided
Up to 100 in Christchurch
Up to 100 in Tauranga
Up to 150 in Wellington, including Lower Hutt.
Adams said the Government had set aside $16.5 million in the Budget to expand the programme to areas of high need. In the first few months of the Auckland Housing First Initiative between the Government and Auckland Council about 150 people had been helped off the streets.
"Many of our chronically homeless are grappling with complex problems such as mental health issues or addiction to drugs or alcohol. Housing First quickly moves rough sleepers into appropriate housing and then immediately provides wraparound services to address the issues that led to their homelessness."