Labour leader breaks with tradition by casting vote early
Author

Section

Publish Date

Tuesday, 12 September 2017, 1:50PM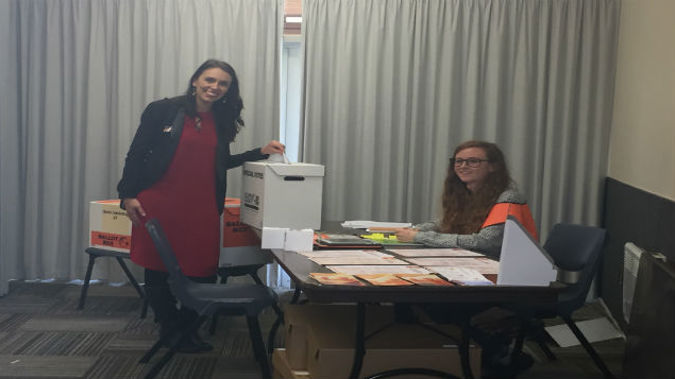 Vote early and make sure your vote counts.
This is one of the reasons Jacinda Ardern is breaking with tradition and casting her vote today.
The Labour leader wants to send a message that advance voting is one way to ensure there are no issues with your enrolment.
Jacinda Ardern says there were problems three years ago.
"There were thousands of people who voted on election day who weren't enrolled whose votes weren't counted, so that's the way to make sure there's no room for error."
Ardern says voting habits are changing and more New Zealanders are likely to cast an early vote.
Ms Ardern says society has changed, and election days are no longer what they used be.
"Having an expectation that everyone will be like me and make a bit of pomp and ceremony about voting is just not realistic, people have busy lives, we've got to be where they are."
Her partner's joked she can paint the fence since there is no political advertising allowed when the country goes to the polls on September 23rd, and that includes politicians appearing in the media.
She's now offered to do some chores on Saturday week, which partner Clarke Gayford appeared to be happy with.
"I am going to have to think about that because it is usually a part of my Saturday routine, you know there's not a lot that we're able to do publicly on that day except go and cast a vote, you know maybe I'll have an extra cup of tea and go visit some volunteers."