Three Hastings adults credited with saving children's lives
Author

Section

Publish Date

Monday, 2 October 2017, 3:59PM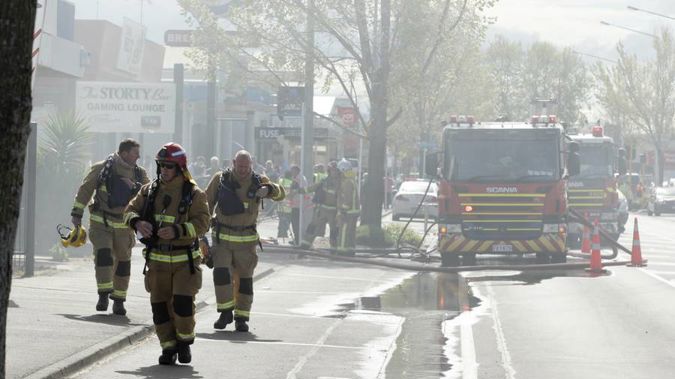 UPDATED 6.55pm: Two children are in a critical condition in hospital following a big blaze in Hastings, whille three adults are being treated for smoke inhalation.
Assistant Area Commander Nigel Hall said about 30 firefighters brought the flames in a disused shed on Heretaunga Street under control.
The blaze turned the shed into charred remains.
NZME reporter Annette Hilton spoke to Hall at the scene.
"Two [children] are critical, one in particular has life-threatening injuries. There have been no fatalities though in this blaze, and he said they were lucky to get out alive."
The three Hastings adults injured in the fire were seen pulling the two injured children to safety. 
Hilton talked to a bystander at the scene who saw the youngsters being rescued.
"This man said the adults who are being treated in hospital helped these two kids. They're not related to the children but they were there, some would call them heroes, making sure these children got first aid very quickly."
A nearby restaurant owner described helping one of the severely burned children.
Hilton said, "He had to get buckets of water and glad-wrap to wrap around one of the these youths who came from the burning building because the child was so badly burned.
He said it was shocking to see and nothing he ever wanted to do again."
It is thought three young people were in the shed initially but the third person is thought to have fled before getting caught up in the blaze.
Hilton said firefighters didn't find a body in the shed.

"Assistant Area Commander Nigel Hall has told me they've searched this building three or four times now that the fire is out and they don't believe the missing person is in the building."
It was earlier believed the fire was at the Storty Bar on Heretaunga St West. The bar was closed after a fire in early 2016.