Thousands of bees descend on Wellington street
Author

Section

Publish Date

Wednesday, 11 January 2017, 5:32PM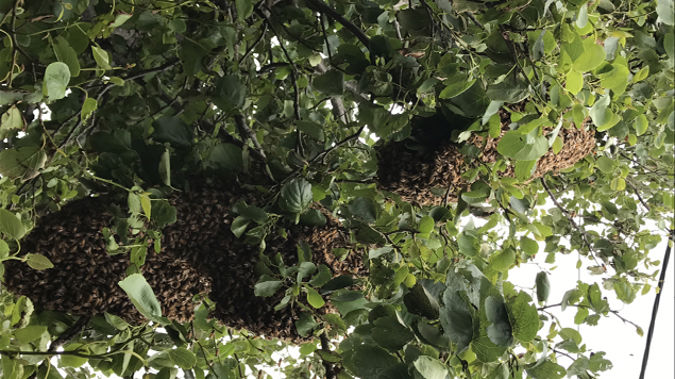 A Wellington street has been held to ransom by a swarm of bees.
At about 10am yesterday thousands of bees descended on Cleveland Street in Brooklyn.
To everyone's dismay they then decided to re-home themselves outside the local pharmacy.
Graeme Blanchard of Brooklyn Pharmacy says the swarm made for chaos.
"A swarm of thousands of bees turned up in the street and terrorised the neighborhood really. There were people staying indoors, staying in shops, in their cars and lots of people getting caught out."
Mr Blanchard said when he contacted Wellington City Council for help he was told to find the bees' owners.
"I wasn't sure how you track bees whether they have tattoos or chips in their abdomens. How do you even track down a bee in the middle of the street and find out who he belongs to?… it wasn't very helpful."
Wellington City Council could not confirm that was the case.
A spokeswoman said if contacted about a bee swarm the procedure is to send a representative out, like a park ranger, to assess the situation.
The bees were eventually moved on by a professional at the end of the day.