Strong waves and bleak weather set to mark the new year
Author

Section

Publish Date

Monday, 1 January 2018, 10:17AM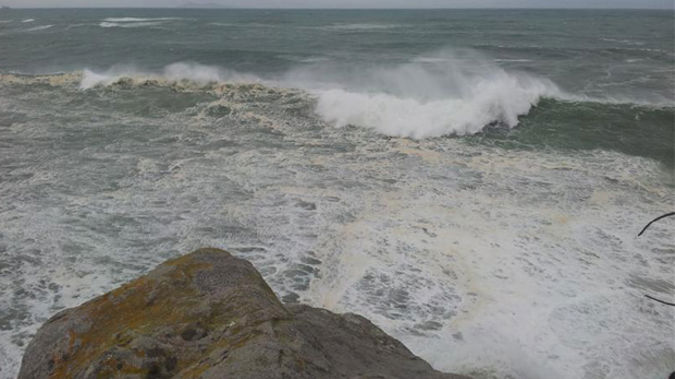 Powerful waves are set to pummel beaches along the country's west coast today, as bleak weather is set to mark the first day of the year,.
Gale force winds moving across the Southern Ocean are creating large swells in the Tasman Sea.
MetService meteorologist Kieran Doolan said people need to be aware conditions are likely to change quickly throughout the day.
"The coastal marine areas across the west coast of New Zealand should be aware of this and be taking account of the timings of the arrival of the swell as stipulated in the forecast."
Doolan said wave heights could double in some cases and could catch some swimmers by surprise.
"The main thing that we are concerned about is the long period, which typically means they can be more impactful, they basically carry more energy. So that is a really big concern that we have, and the fact that their arrival will be relatively sudden."
The strong waves come as grey skies are predicted for much of New Zealand today.
Hawke's Bay and Wairarapa, and Timaru south are the only parts expected to have clear skies, in contrast to the severe weather watch issued for Waitomo, Taumarunui and Taranaki, with bursts of heavy rain and thunderstorms expected to drench the districts between 10am and 4pm.
In Auckland, showers were expected to become heavy after lunch.
Thunderstorms were expected to form over North Island inland ranges towards the end of the afternoon.
- with content from NZ Heald