Famous artist guilty of rape jailed
Author

Section

Publish Date

Thursday, 5 October 2017, 11:04AM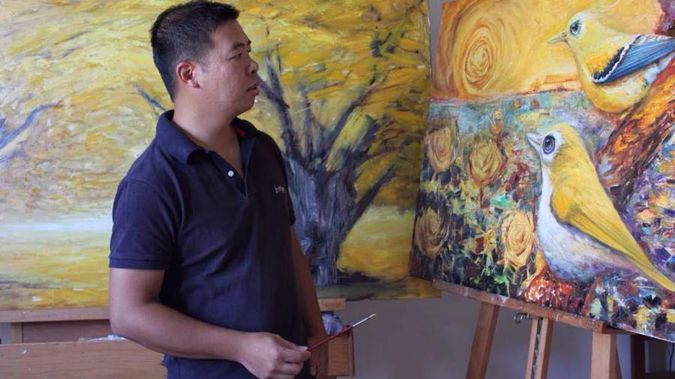 A well-known artist who raped teenagers at an Auckland studio had worked at the Louvre and had a personal exhibition at one of New Zealand's largest museums, the Herald can reveal.
Chao-Li Tseng, 50, was sentenced today by Judge Brooke Gibson 16 years' imprisonment, with a minimum non-parole period of eight years.
Tseng was found guilty by a jury of 17 sex charges against four women after a nearly three week trial during August and September in the Auckland District Court.
The judge said Tseng "let himself down in an appalling way" for someone previously held in high regard by the arts community and showed "clear premeditation" in his offending.
There were clear elements that Tseng was grooming the teenagers, Judge Gibson said.
All his victims were aged 14 to 18 when the offending occurred at the studio during 2014 and 2015.
Judge Gibson suppressed the name of the business, but said he had to take in to account that the offending took place at the studio.
Tseng has not been involved in the running of the business for the past two years due to the police investigation and trial.
Until now Tseng's identity and career achievements had been suppressed by court order, but the Herald can now reveal that he is a prolific and award-winning painter who worked at the famous Paris museums, the Louvre and Musee d'Orsay.
Tseng's lawyer Phil Hamlin agreed with Judge Gibson that his client had "no basis" for continued name suppression.
"There is quite a high public interest," the judge said.
Three of the victims were opposed to continued name suppression for Tseng, while the fourth was neutral.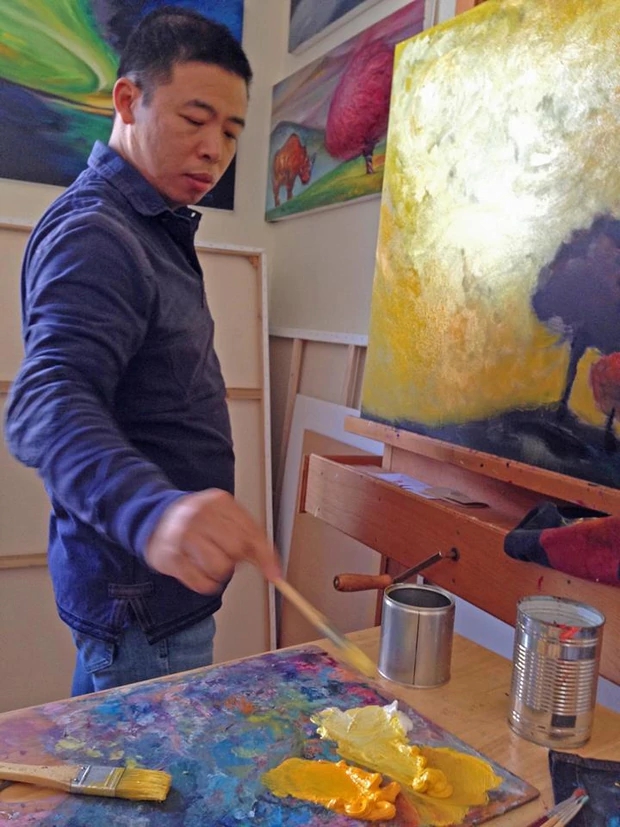 Chao-Li Tseng was found guilty of raping teenagers at his private studio. (Photo / Supplied)
Tseng, who is fluent in French and Mandarin, moved to New Zealand in 2010 to teach painting, and live a quiet and peaceful life with his wife, he said in a translated interview with the Chinese Herald.
The court heard today the Tseng has begun learning English to help him during his period of incarceration.
In October 2014 an exhibition, "La Parole Du Coeur", was held in the Auckland War Memorial Museum for 40 of Tseng's oil paintings.
The exhibition displayed Tseng's work to a crowd of more than 200 people, including National MP Dr Jian Yang, Labour MP Raymond Huo, and consular officer in charge of cultural affairs for the Chinese Consul General Zhang Heqing.
It was also claimed that one of his works from the exhibition was gifted to Parliament.
However, inquiries by the Herald have found none of Tseng's works currently hang as part of the parliamentary collection or in the Prime Minister's office.
According to online articles about the painter, Tseng was hailed as an artistic genius when he was a boy and won an international children's painting competition at 7.
He was also awarded first place in the Taiwan National University Entrance Fine Art Competition in 1987 and admitted by the Faculty of Arts at Taiwan Catholic Fu-Jen University.
In 1989 he won first prize in the Taipei County Fine Arts Competition in water colour paintings.
His masterpiece, Rendes-Vous, is part of the official permanent collection of the New Taipei City Museum.
After moving to Paris in 1993 to study and research art he continued to win awards.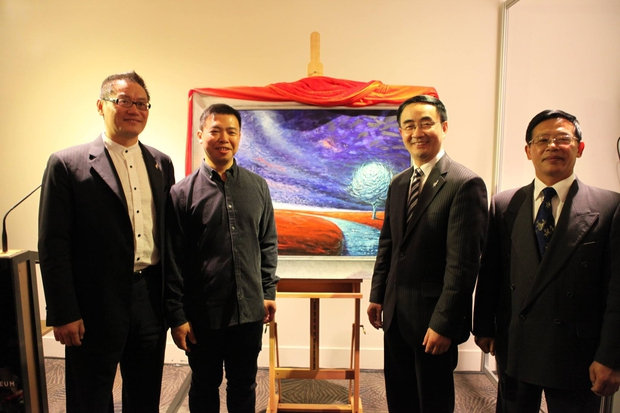 The 2014 exhibition included high profile guests such as Labour MP Raymond Huo (left), National MP Dr Jian Yang (centre right), and Chinese consular officer Zhang Heqing (right). (Photo / Supplied)
He is a permanent member of the Societe des Artistes Francais (The French Artists' Association) and was presented with a silver medal for one of his works by the French Ministry of Culture.
Tseng was charged with six counts of rape, five of indecent assault, five of unlawful sexual connection, and two of sexual connection with a young person.
He was found not guilty of one count of an indecent act.
During his lessons he would tell "fantastical stories" to the teenagers about art and his achievements in the industry.
Tseng told one teen what he was doing "was good for her" and would help her become a better artist.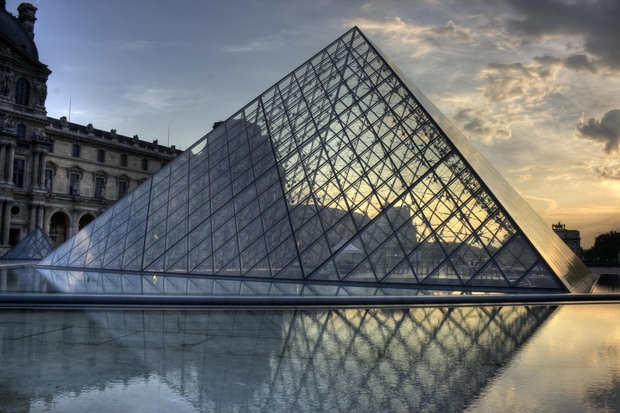 The artist worked at Paris' famed Louvre. (Photo / File)
He also told one of the teens that oral sex with him would enable her "to see colours".
Describing the Greek Goddess artwork, Tseng claimed he could interpret the emotions of another artist from what colours and brush strokes they used.
He strenuously defended throughout the police investigation and trial that the affairs he had with the teens were all consensual.
"When you have a love for painting, you never ask why," Tseng said at trial.
The artist also said he only learnt one of the girls he was having sex with was underage after police charged him.
One of the victims told the court during trial that her friends had urged her to come forward to police.
"They said, 'You have to tell him to stop'. He was just doing it all the time," she said in a police interview.
"I didn't know if they were going to support me or if they were going to look at me like, 'You're disgusting'," she said of her friends and family.
But, she added, the artist's actions "just started getting worse" as he described taking her on a "journey".
"Every time you would go in the room he would always lock the door.
"You need this experience, it will make you a better arts student," the woman said Tseng would tell her.
"I believed him, I trusted him. He knows everything. I had to obey him, because I had no choice - I thought he would help me."
The jury also heard that Tseng told the teenagers to "pretend that nothing had happened" when they left the studio and "not to tell anyone or he would go to jail".
Hamlin said his client was well aware he will be deported back to Taiwan at the conclusion of his sentence.