Cantabrians warned to avoid travel through flooding
Author

Section

Publish Date

Friday, 14 April 2017, 9:58AM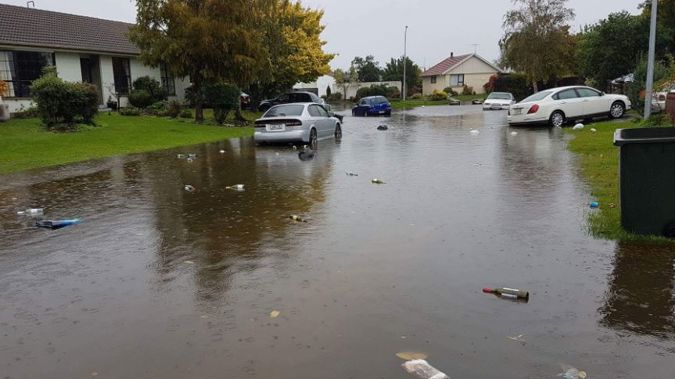 UPDATED 11.35am: Christchurch is still being drenched as Cyclone Cook continues on its southerly track.
Severe weather warnings have now been lifted, but there are watches for Dunedin, Otago and Clutha.
MetService forecaster Nick Zachar said it's raining in Canterbury, but the rain will clear later today.
"We are seeing reports of the Heathcote River overflowing it's banks - that's to do with the rainfall right around the cyclone."
In Christchurch Newstalk ZB's Chris Lynch said the city has been utterly saturated.
"There are many areas of surface flooding, including the Heathcote River, that burst its banks earlier this morning and the water is overflowing onto neighbouring roads."
"You can see it, it's lapping the edge of driveways but hasn't managed to reach houses yet."
Lynch said as he was driving this morning "the traffic around central Christchurch is eerily quiet."
"There's hardly anyone on the roads and I've just spoken to the NZTA personnel there, they're saying if you don't need to travel across Christchurch this morning, then don't."
The intersection of Maces and Ruru Roads in Bromley is closed.
Council spokesman David Adamson is asking people who have to drive through flood water to slow down, so they don't cause a wake onto people's properties.
Earlier in the morning, firefighters had attended three homes in Canterbury, to help deal with flooding.