Air Force to the rescue of stranded NZers
Author

Section

Publish Date

Friday, 23 June 2017, 11:18AM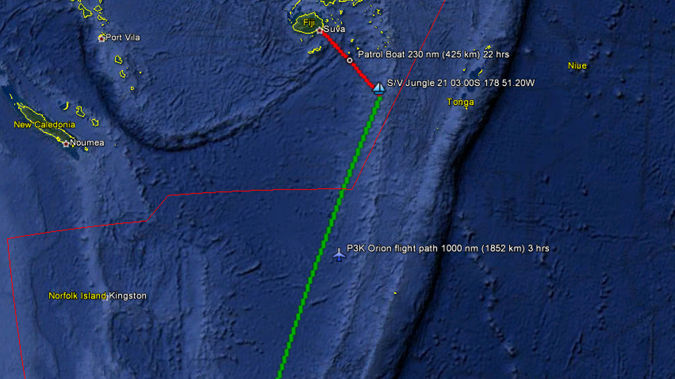 UPDATED 2.06PM: A New Zealand boat that's hit a reef off Fiji is badly damaged but its crew are safe.
The 20-metre yacht - Jungle - left Picton bound for Tonga last week.
Equipment failed so the crew changed course last night then activated a distress beacon at 4am to say they'd hit a reef 425 kilometres from Suva.
An Air Force Orion has found the vessel just off Tuvana-I-Ra Island, which is part of Fiji.
Rescue Coordination Centre spokesman Vince Cholewa says there's a small settlement on the island so those on board will get to shore by life raft or a boat from the settlement.
He says they'll be picked up by a Fiji Navy patrol boat but will have to wait about a day.
The yacht's owned by Peter McLean - who's on board with his son - as well as well-known Wellingtonian Geoff Marsland.