Dad who shot son sentenced to 12 years
Author

Section

Publish Date

Tuesday, 21 March 2017, 2:12PM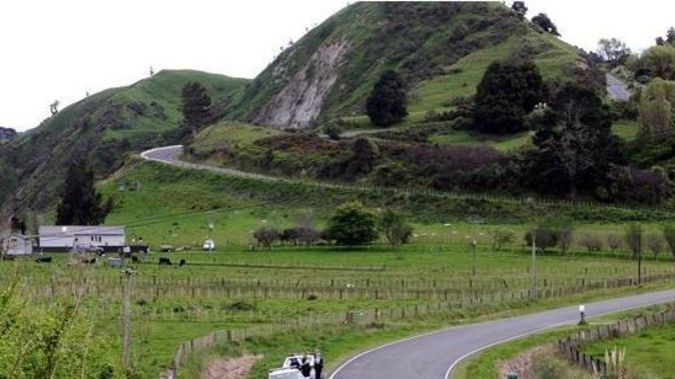 UPDATED 2.52PM: A Mohaka man who shot dead his son at their shared home in the remote Northern Hawke's Bay township last year, has become the ninth person in New Zealand to avoid life imprisonment for murder.
Dean Cole, 62, was sentenced by Justice Helen Cull in the High Court at Gisborne to 12 years imprisonment with a minimum term to be served of six years.
He had pleaded guilty in February to murdering Blair Cole, 42, last October.
Counsel Susan Hughes QC successfully argued that as per the provisions of legislation revised in 2002, to sentence Cole to life imprisonment, would be manifestly unjust. Cole was suffering a serious and long term mental illness and was provoked by his son who had a reign over terror over him and his family that spanned two decades.
Cole's solution to the problem was not one a person in their right mind might have arrived at but Cole was not in his right mind.
He and his family had been physically abused, with some suffering dramatic injuries, that caused them to distance themselves from Blair.
Cole senior was trying to cope in isolation with his son whose violence was often fuelled by methamphetamine and alcohol.
In the two months since Blair went to live with him, threats had escalated, with Blair even angry in his perception his father had ripped him off over the settlement of the property, which was his grandmother's, before she died in 2015.
Ms Hughes sought an end sentence of nine years with no minimum term.
Prosecutor Steve Manning submitted that even if the court were minded to step back from a life sentence, the offence required a minimum term to be served.
Dean Cole shot his son in the chest once in an "execution style" shooting from less than a metre and a half away, Mr Manning said.
The younger man had been sitting on his bed mid-morning reading mail and oblivious to his father's presence with a borrowed .22 rifle in the doorway.
Many people who committed murders had mental illness, the threshold for a reprieve from life imprisonment was extremely high. Cole's circumstances did not meet it. His concern for his other children was unwarranted – they lived overseas.
Cole had not directed any violence or threats at him that day, Mr Manning said.
Justice Hull noted that immediately after firing the shot, Cole senior threw his son a towel and told him to apply pressure to the wound. When he realised it was fatal, he phoned the authorities, who he spoke with frankly, and waited at home for police and ambulance to arrive.
Blair Cole was pronounced dead at the scene.
Since the shooting, members of the Cole family had corroborated Cole senior's accounts to police of a disgruntled and violent Blair Cole.
The night before the incident, he had choker-held and threatened his father, saying he would kill him and bury him in a swamp, then go after his brother and sister, who had planned visits for the near future.
Dean Cole told a 111 operator who took his call immediately after the shooting that he had planned to put an end to his son's "reign of terror" by "wheelchairing" the younger man, and had not intended to murder him. His actions were designed only to incapacitate his son so that he could not carry out his threats.
Cole senior told the call taker he was sick of his son's behaviour, that he had been to people and asked for help in the past but never got any- no help from mental health services, and that he had now ended the misery.
In the wake of those comments, the officer in charge of the case, Detective Daniel Kirk of Wairoa Police, told the Gisborne Herald he wanted the public to know police took domestic violence very seriously. He urged anyone who needed help to go to police before considering taking matters into their own hands.
This case proved the courts dealt with all cases as uniquely but that there were never any winners in murder – only losers.
In this case a family was left grieving the death of a son and sibling and the long term incarceration of a partner and father.
During the two-hour sentencing hearing, the court was told the eight other cases where reprieves from life imprisonment for murder was granted involved mercy killing, battered defendants who had been subject to severe and prolonged abuse, a major psychotic offender, someone who was not the principal offender, and an extremely young offender.