New jackets help Kathmandu heat up profits
Author

Section

Publish Date

Tuesday, 26 September 2017, 8:22PM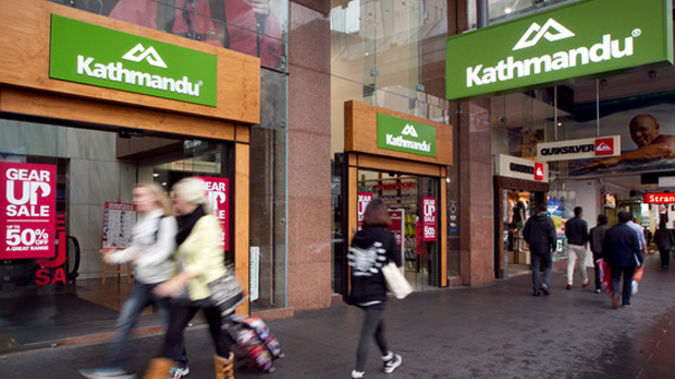 New rain jackets and backpacks have helped lift adventure gear retailer Kathmandu's full year profit by nearly 14 per cent as the broader clothing market suffers under tough trading conditions.

Kathmandu chief executive Xavier Simonet said cost cuts, record low debt and improved promotions also played a part in the company's second straight year of profit growth.

The group achieved four successive quarters of same store sales growth, a key measure of revenue which excludes the impact of new stores and closures.

Mr Simonet said the group's strong performance was achieved despite a difficult retail environment in which several apparel retailers have gone bust.

Kathmandu made a net profit of $NZ38 million in the year to July 31, from $NZ33.5 million in the previous year.

It's a far cry from 52 per cent fall in net profit Kathmandu posted in 2014/15, just months after Mr Simonet took the top job.

At that time, the company's share price had plunged due to a string of profit downgrades and declining sales, while Mr Simonet's first days in the job were spent handling a hostile - and ultimately unsuccessful - takeover bid from fellow New Zealand retailer Briscoe Group.

Kathmandu lifted its net profit by 64 per cent in 2015/16, and Mr Simonet said the positive momentum was maintained in 2016/17, with innovative products playing a huge part in sales growth.

"First and foremost, it's about launching great products that are functional but also beautiful," he said.

Five-in-one rain jackets, which feature multiple layers and removable sleeves and hoods, and a versatile backpack were big hits this winter, he said.

Promoting Kathmandu's products, company story and sustainable mission on social media also helped, Mr Simonet said.

Same store sales lifted 5.5 per cent in 2016/17, in constant currency terms, well ahead of the previous year's 1.6 per cent growth.

Same store sales rose 6.9 per cent in Australia and 3.6 per cent in New Zealand.

The company has 1.7 million members of its Summit Club loyalty program, and online sales have grown to account for 7.5 per cent of total sales.

Kathmandu has also ended the year with lower inventory and record low net debt of $NZ6.9 million.

Mr Simonet said Kathmandu will conduct wholesale trials of its products in Europe in the year ahead, and launch on Chinese online retail site Tmall.

Kathmandu shares gained 14.5 cents, or 7.4 per cent, to $2.10.