Cadbury plant closure confirmed
Author

Section

Publish Date

Friday, 17 March 2017, 9:55AM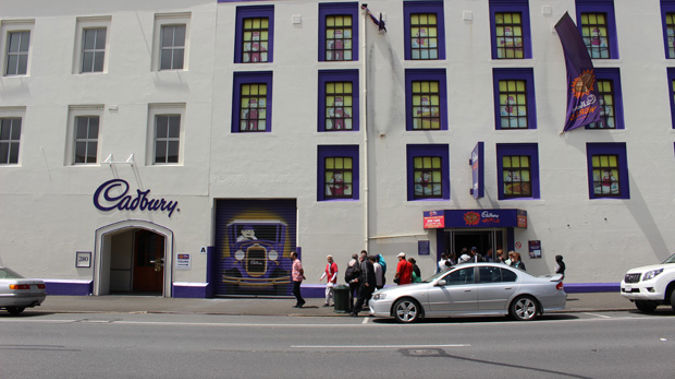 UPDATED 4.16pm Mondelēz International has confirmed today that it will close its Cadbury plant in Dunedin.
The factory will cease operations early next year.
Today's confirmation follows four weeks of union and staff consultation.
The company's Vice President for Australia and New Zealand Amanda Banfield, said they found no viable alternative.
She said the company will meet all redundancy requirements and offer a support package that includes outplacement, retraining, job search assistance and financial planning.
The factory is due to start closing down from November, with the final phases due to shut down in March.
The company says it's working to see if a third party in New Zealand can produce Kiwi favourites such as Jaffas, Pineapple Lumps, and some marshmallow products.
But Labour and Dunedin North MP David Clark said there's no guarantee that work will end up being done in Dunedin.
He thinks it would be a good idea for Mondelez to think about its local reputation.
"And the words they've said about making sure they do right by the community and by their loyal workforces that have served them, in many cases for decades, and the right thing to do would be to retain some local production at the very least."
Mr Clark said the factory is the biggest private sector employer in his electorate so it will have a massive impact.
He said some of those laid off will struggle to find work, while some will find other opportunities.
"The company itself has said it wants to support people into other jobs and other opportunities and into retraining. The rubber will hit the road down the track and we'll see how genuine they are and their intentions."
Dunedin's Mayor Dave Cull said it's a disappointing outcome.
"I think they've made the wrong call but that's what they've done and at least they've given us certainty."
Cadbury World, which attracts more than 110,000 visitors a year will stay, and the company says it will invest more in the attraction.