Hopes for elephant herd at Auckland Zoo
Author

Section

Publish Date

Thursday, 25 June 2015, 1:34PM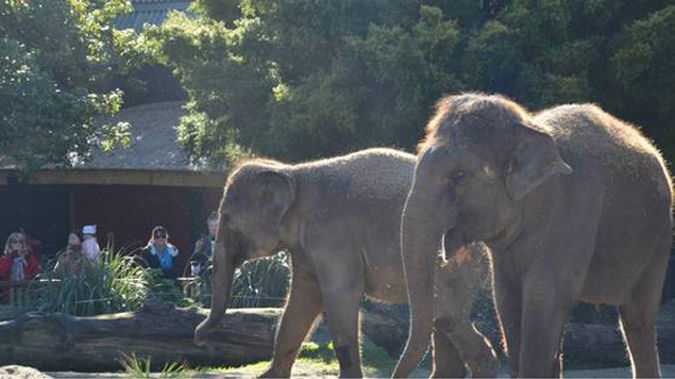 Auckland Zoo's hoping to start an elephant herd - and one day have baby elephants for people to come and see.
They've just received an eight-year-old Asian elephant called Anjalee from an overcrowded orphanage in Sri Lanka, who's been spending time with resident elephant Burma.
Auckland Zoo's head of life sciences Kevin Bewley says they might be lucky enough to get one more at the end of 2016.
"The hope is to then breed them using artificial insemination techniques which have been used successfully in elephant breeding programmes around the world."
Anjalee has now spent an hour with Burma, who's been alone in her enclosure for six years.
Kevin Bewley says the pair's meeting was incredibly successful.
"As with human relationships, you don't want to push people together unnecessarily."
"We're giving them the space and the time to do things on their terms and so far that's proven to be working really well."