Mike Yardley: The road to Beervana
Author

Section

Publish Date

Tuesday, 25 July 2017, 6:34PM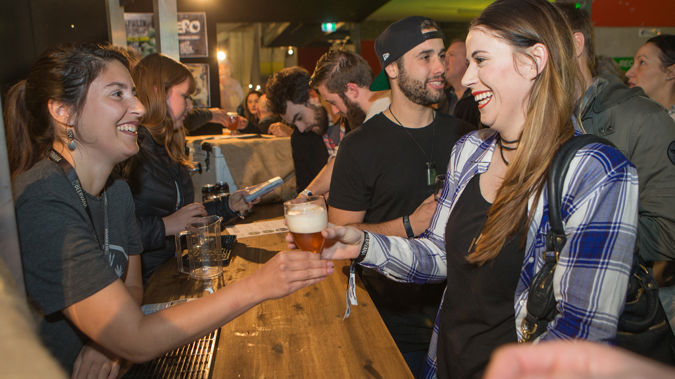 Are you a craft beer fan? Get your stein ready! For the first time ever a convoy of brewers and beer fanatics will be making their way down the North Island to Beervana, Wellington's annual festival of froth.
The Road to Beervana is a week-long celebration of all things beer, and this year for the first time it's going national and the RTB Road Trip is taking the concept across the North Island. The beer crew, including brewers from Deep Creek Brewing, Good George and Funk Estate among others.
Kicking off in Auckland on August 4 at Vultures' Lane Craft Beer Bar, 6:00 pm the beer crew will be travelling south stopping off in Hamilton on 5th August at Craft, 6:00 pm. Tauranga on 5th August at Rising Tide, 6:00 pm. Napier on 6th August at Westshore Beach Inn, 2:00 pm. Taupo on 6th August at Lakehouse, 2:00 pm. New Plymouth on 6th August at MS White, 2:00 pm. Palmerston North on 8th August at Brew Union, 6:00 pm.
Then all the fun and festivities descend on the craft beer capital, for Beervana on August 11. Each location will have beer fuelled events, and the gang will be picking up avid beer fans and crafty brewers to join the voyage. With Mini Cooper providing transport it bears resemblance to Gerry and John's expedition through Aotearoa made famous in Goodbye Pork Pie.
From outrageous brewery displays to beer matched silent discos, colourful beer cocktails to cheeseburger spring rolls, Beervana is Willy Wonka for beer lovers. For two days Westpac Stadium will be transformed into a golden mile of brewery stands, interactive themed bars, innovative collaborations, all paired with food from Wellington's best restaurants.
Beervana isn't just a beer festival, it's an experience not to be missed. Beervana takes place on August 11 - 12, 2017. Tickets are available from www.beervana.com